Yoga is an ancient Indian system for developing perfect health of the body, mind and spirit.  The practice of yoga poses (asanas) helps maintain or restore physical, physiological, spiritual, and mental well-being.
Iyengar yoga guides student in a way that is practical, experiential, and intensely personal. The teachers at The Yoga Place look forward to helping you experience the profound benefits of a yoga practice. You do not need to be flexible or know anything about yoga to begin.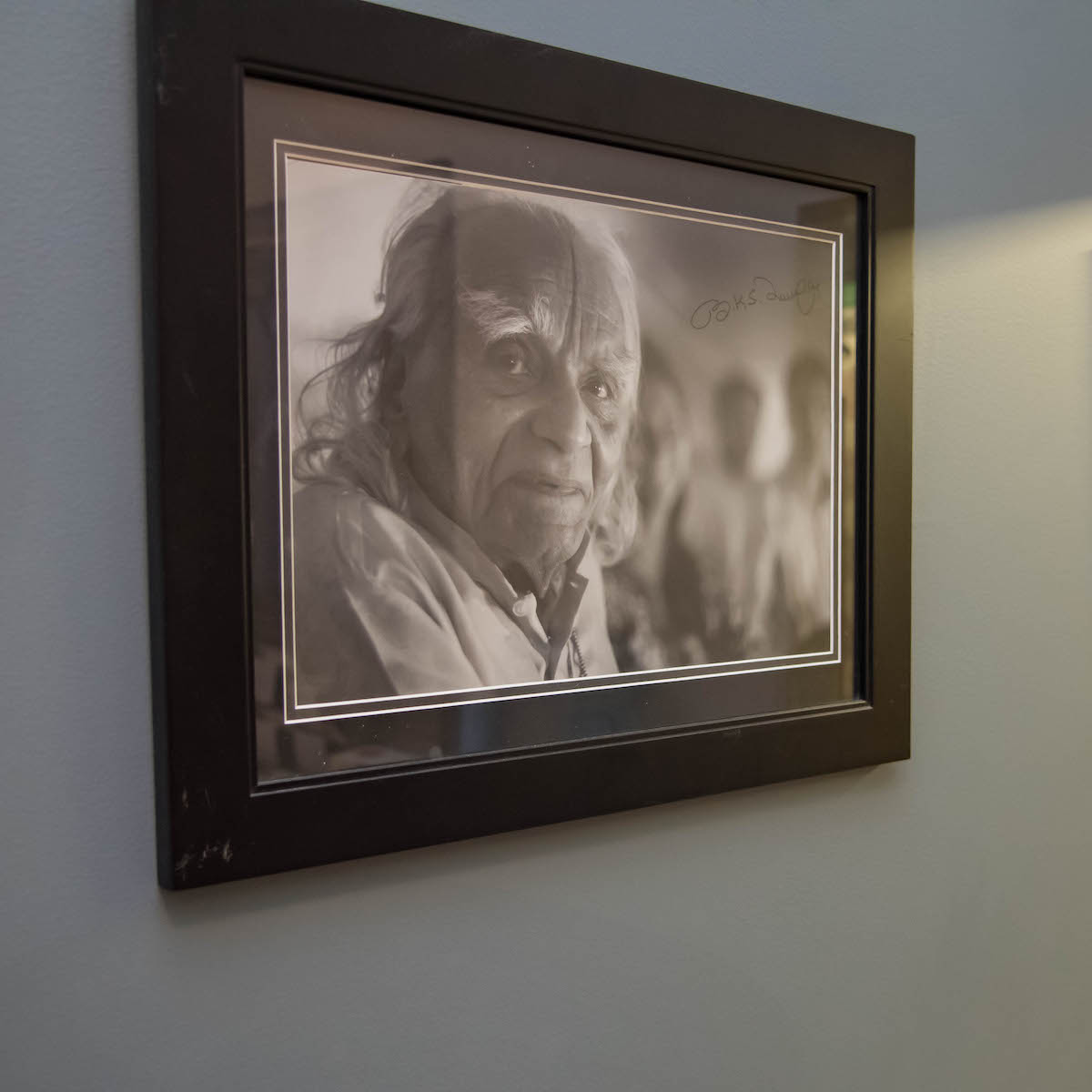 B.K.S. Iyengar
Iyengar Yoga is named after its founder, B.K.S. Iyengar who was born in 1918 in Pune, India.  He continued with an active practice of yoga until his death at age 95.  His son, Prashant and his grand-daughter, Abhijata are the chief teachers carrying on his teachings at the Iyengar Institute in Pune, India. Before her passing, his daughter Geeta also helped carry on the teachings as an instructor. Mr. Iyengar is the author of several books including Light on Yoga, Light on Pranayama, Light on the Yoga Sutras of Patanjali, and Light on Life.
You do not need to be flexible or know anything about yoga to begin. Iyengar Yoga is a systematic and vigorous practice of the yoga postures, with an emphasis on precise alignment and therapeutics.  Many common ailments including back and neck pain, poor digestion, tension, fatigue, menstrual problems, and arthritis, to name a few, are prevented or relieved by the regular practice of yoga.  B.K.S. Iyengar has structured and categorized the asanas to allow a student to progress surely and safely from basic postures to more advanced ones as they gain flexibility, strength, stamina, coordination, balance, discipline, courage, and sensitivity.
Props
Iyengar Yoga makes use of props such as belts, blankets, blocks and other wooden objects, bolsters, and chairs to help students achieve precise postures safely and completely according to their particular body type and needs. Props also allow for deeper penetration into the postures, a longer stay and a more profound experience.
Geeta Iyengar gives five main reasons to use a prop:
the sequence in a class nourishes, energizes and relaxes the nervous system without irritating it
the sequence builds up during the class and over time, going from simpler to more complex poses
the sequence prepares students for poses such as inversions and backward extensions
the sequence considers the order of learning poses; what actions are necessary to master to build strength and balance
Props are especially beneficial when working with an injury, medical issue, for restorative poses, or during menstruation.
BKS Iyengar was the first to develop and incorporate the use of props.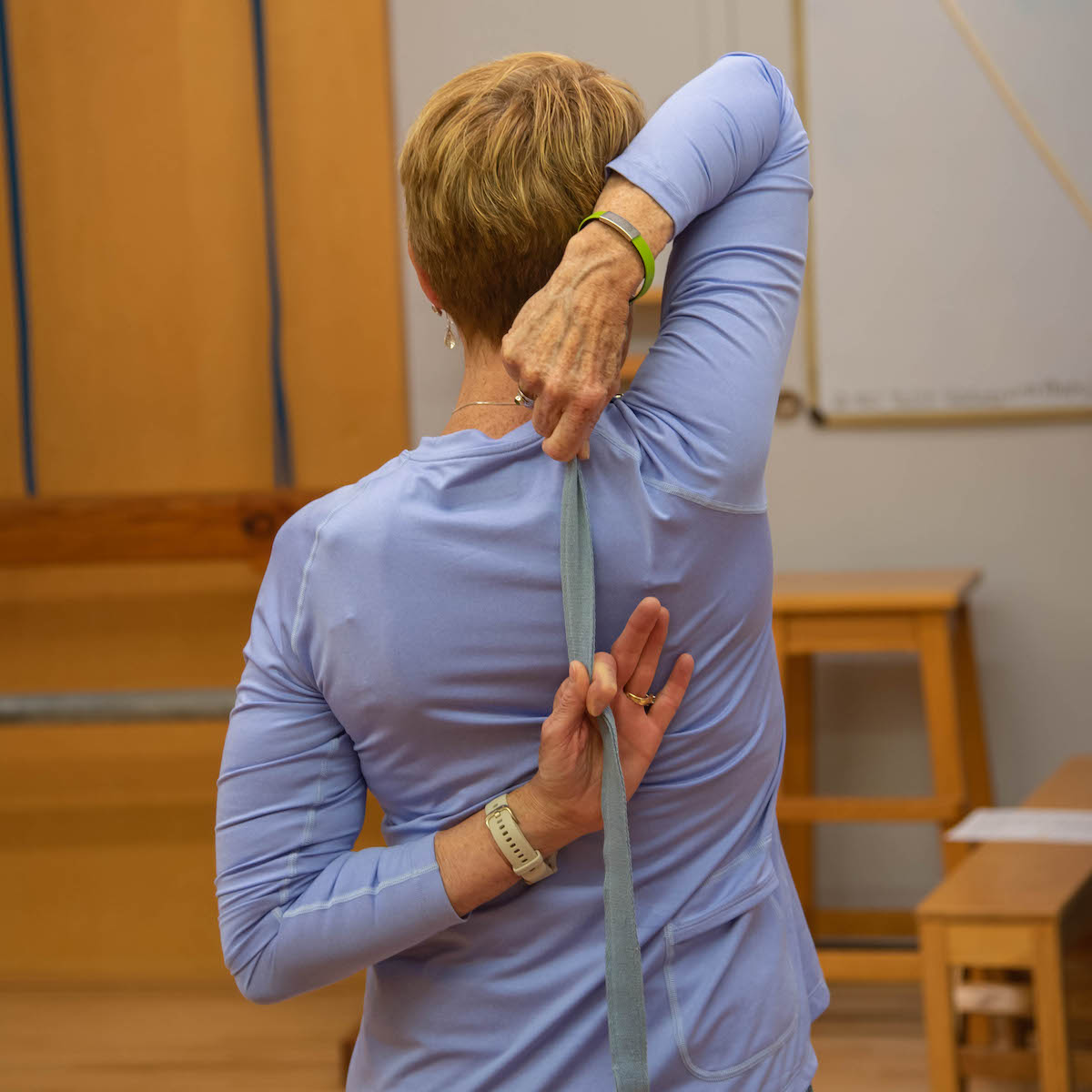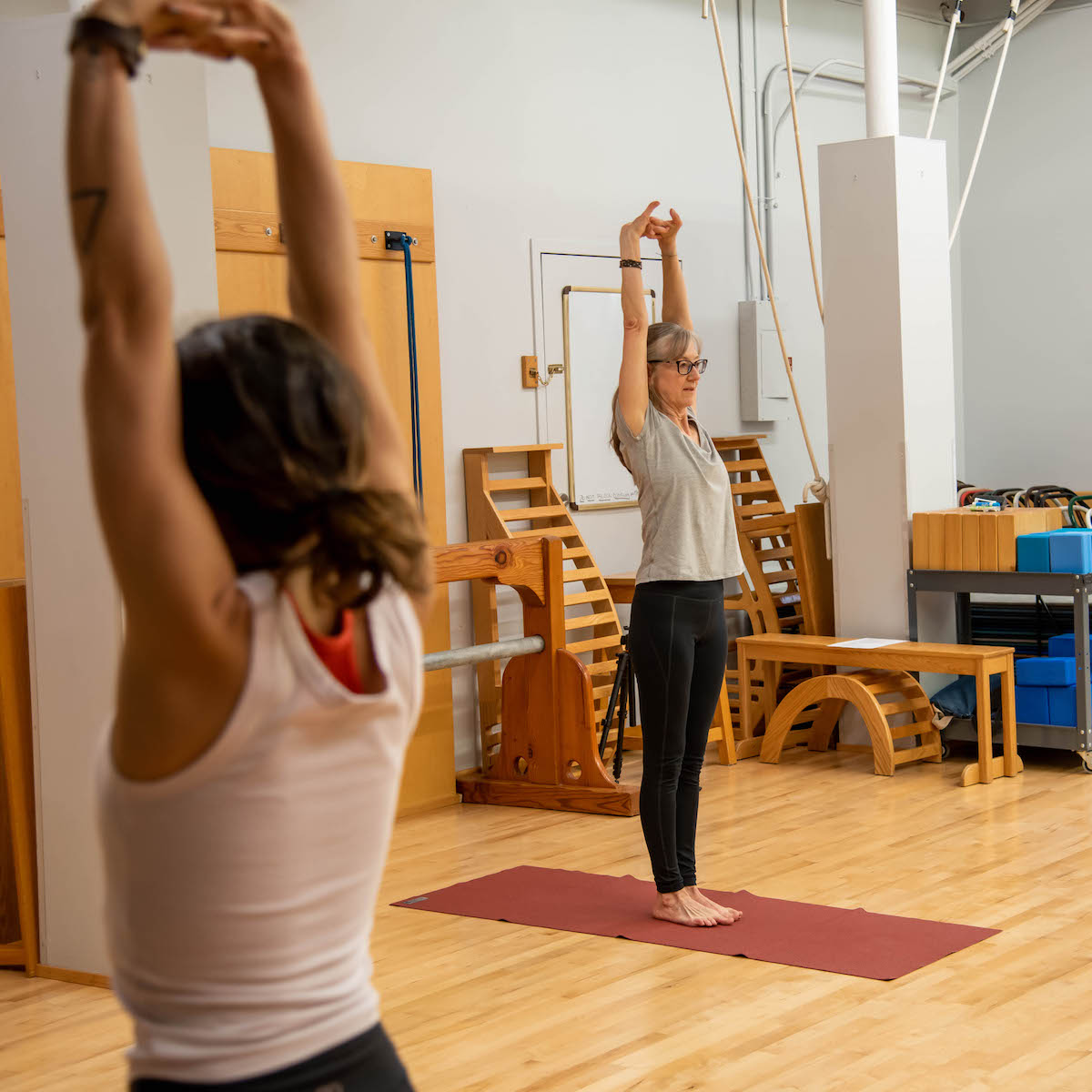 Our Teachers
The instructors at The Yoga Place are either certified Iyengar teachers or working on becoming certified in the Iyengar method.  Becoming an Iyengar Yoga teacher requires years of practice, study, and a rigorous examination of skills.  Certified Iyengar instructors teach the method of B.K.S. Iyengar without mixing in other styles or disciplines.  They have expertise in demonstrating and instructing the poses, sequencing the poses for particular effects, and observing students and adapting poses for specific needs.  They are highly trained, knowledgeable and very experienced.  They maintain a regular personal practice and continue to study with senior teachers or by traveling to study at the Iyengar Institute in Pune, India.  Iyengar teachers are committed to maintaining the purity, excellence, and high standards that have been demonstrated and emphasized by B.K.S. Iyengar.
Sequencing
Sequencing is one of the hallmarks of Iyengar Yoga. A well thought out sequence produces the best results from practice, bringing the mind to focus and your whole being to balance. In order to build a sequence, the teacher must know the effects of poses. The practice of asana is introduced in such a way that the student works with each part, region and various systems of the body. General concepts regarding a sequence of yoga poses include:
a sequence should not irritate the nervous system,
appropriate preparation for inversions and backward extension is incorporated,
and the order of learning categories of asana.
Consideration is taken of which asanas produce heat or coolness; stimulate or abate; energize; activate or relax; are simple or complex; and are commonly practiced at the beginning or the end of the session.