Find joy in your practice at The Yoga Place.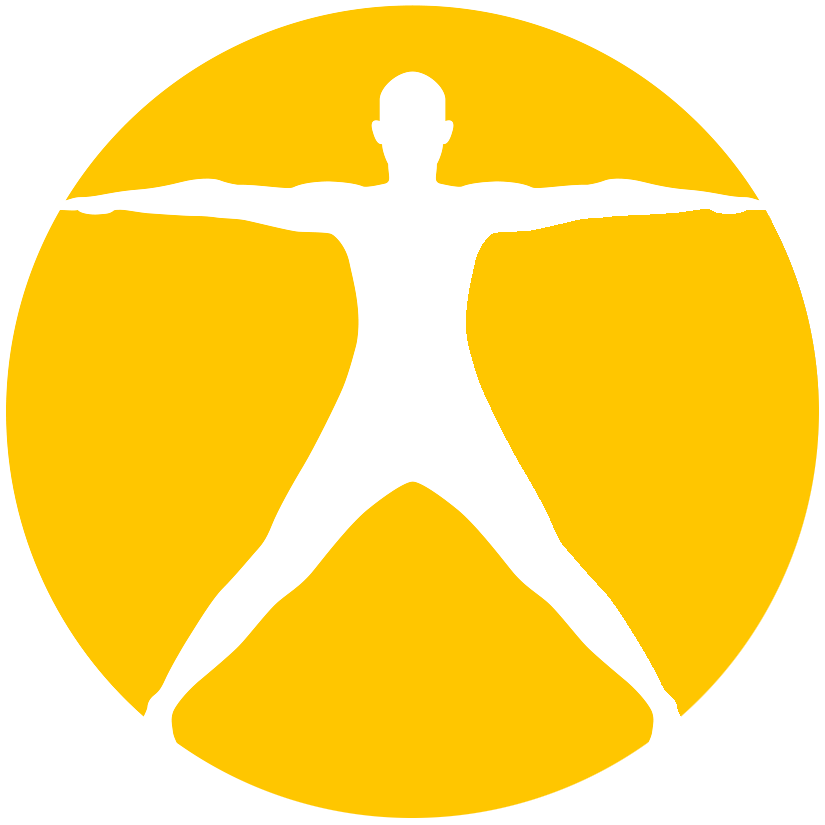 Develop
A yoga practice—progressively and safely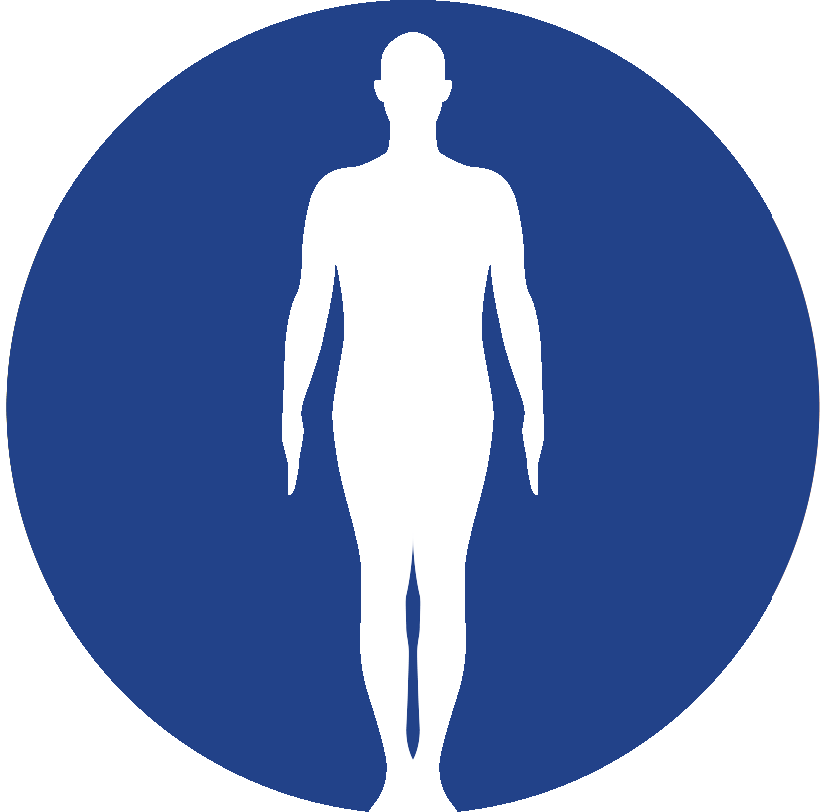 Deepen
A yoga practice—with expert guidance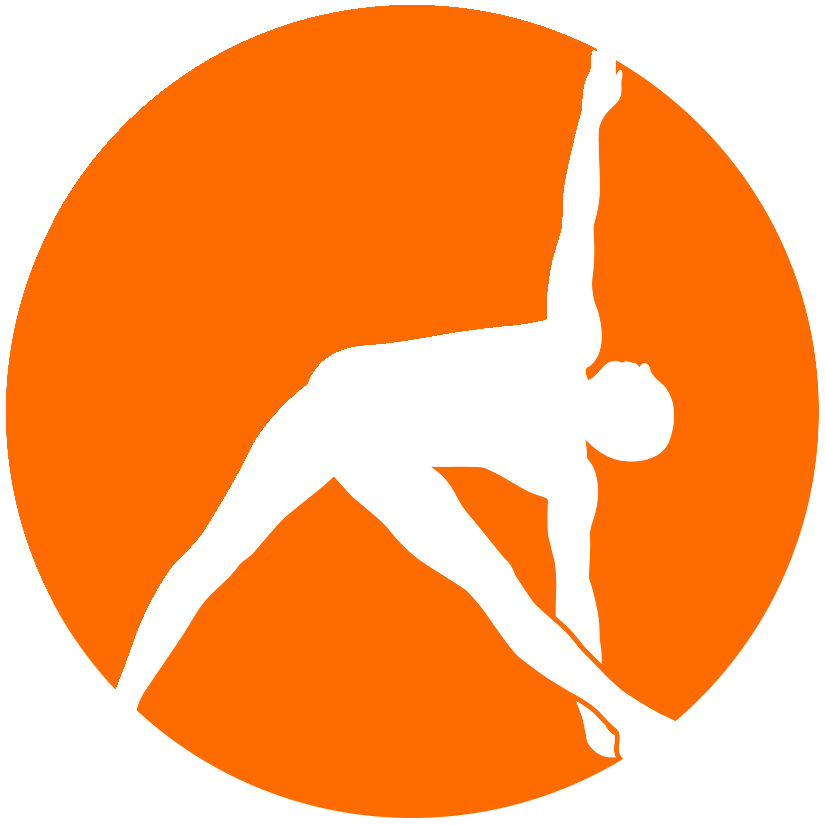 Enjoy
The benefits of a regular yoga practice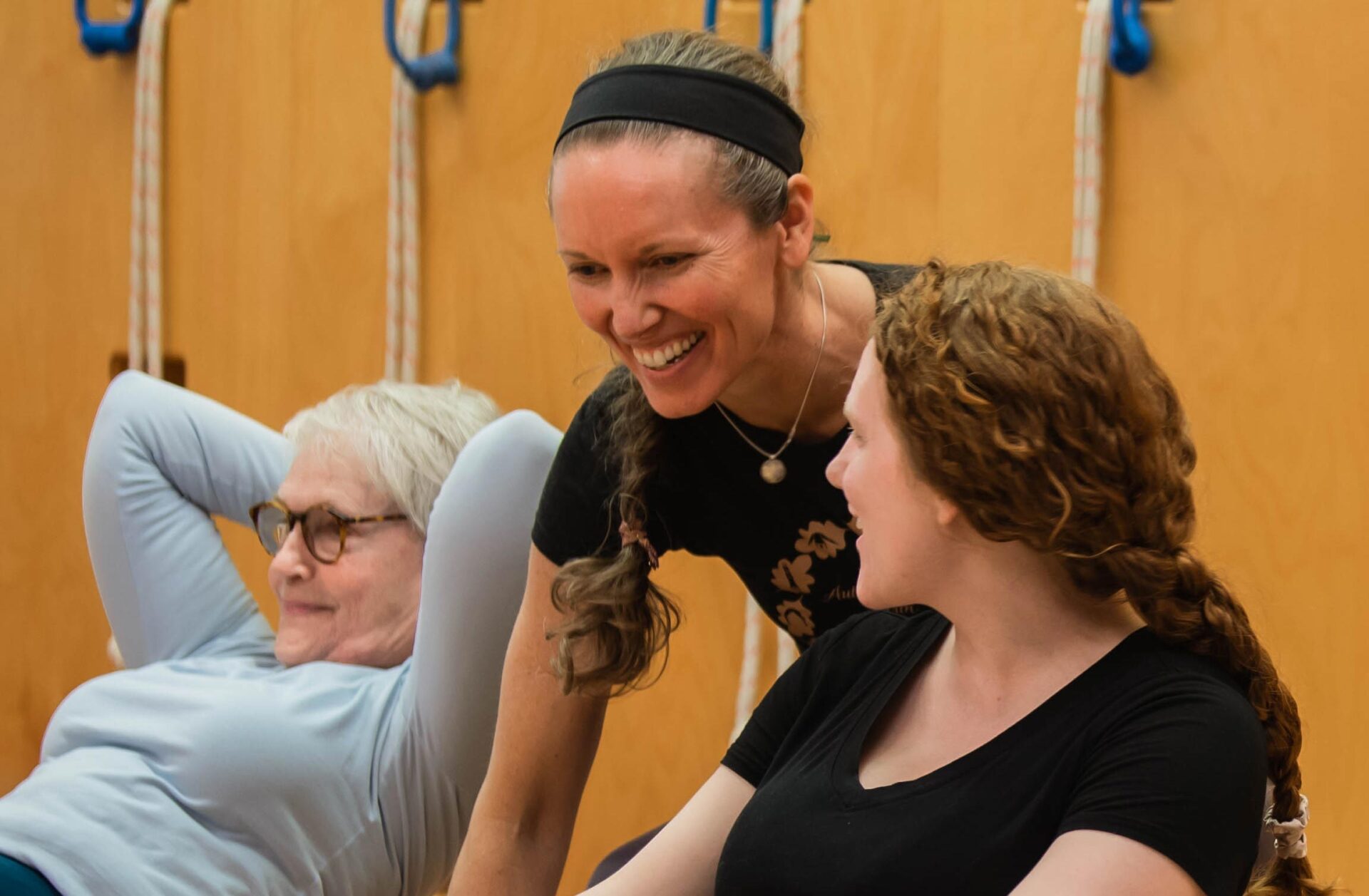 BEGINNING CLASS
Classes designed for beginners to learn the foundations of yoga.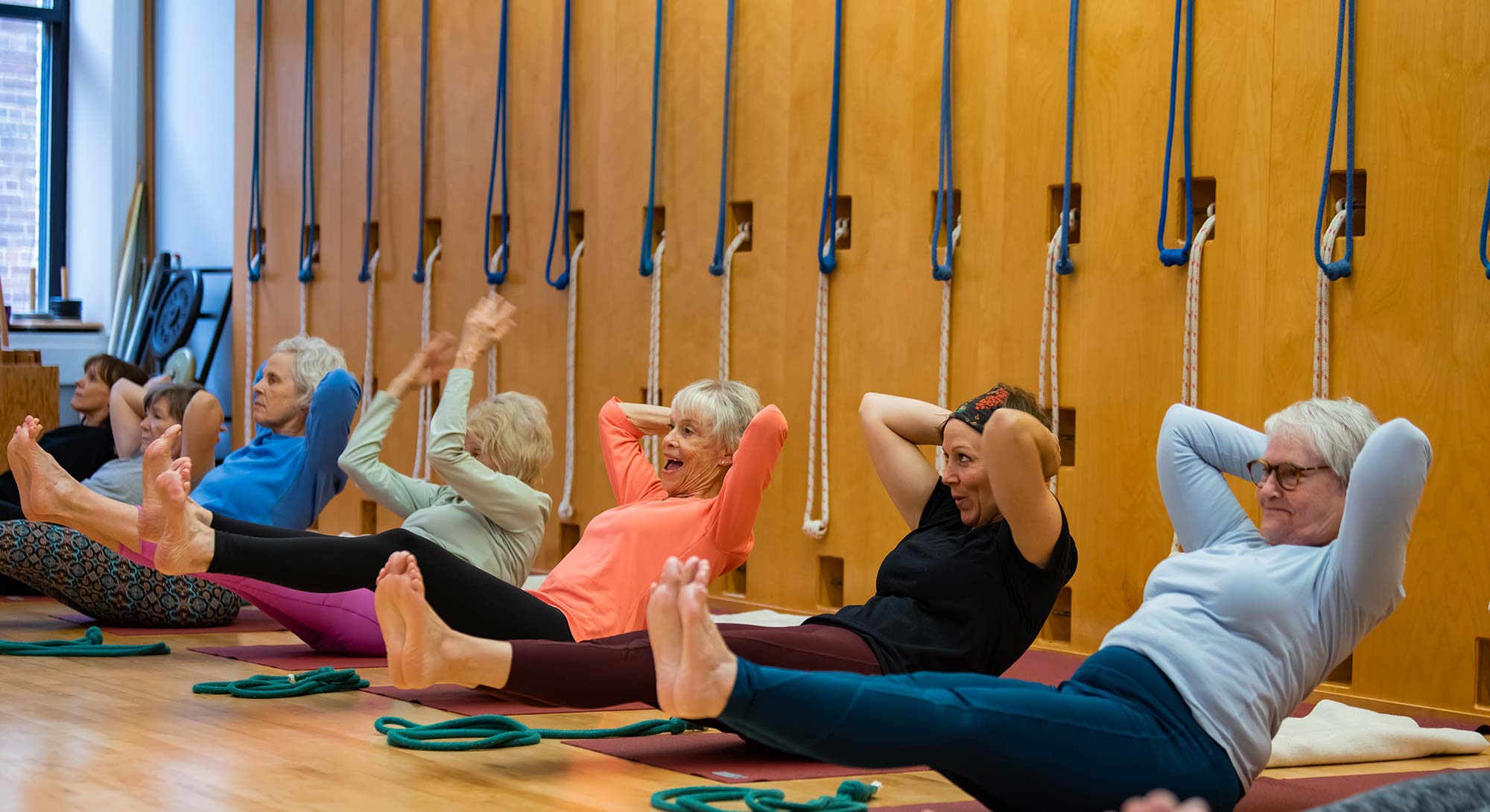 AGELESS CLASS
Designed for those whose physical limitations or injuries make it necessary to practice slowly and with focus.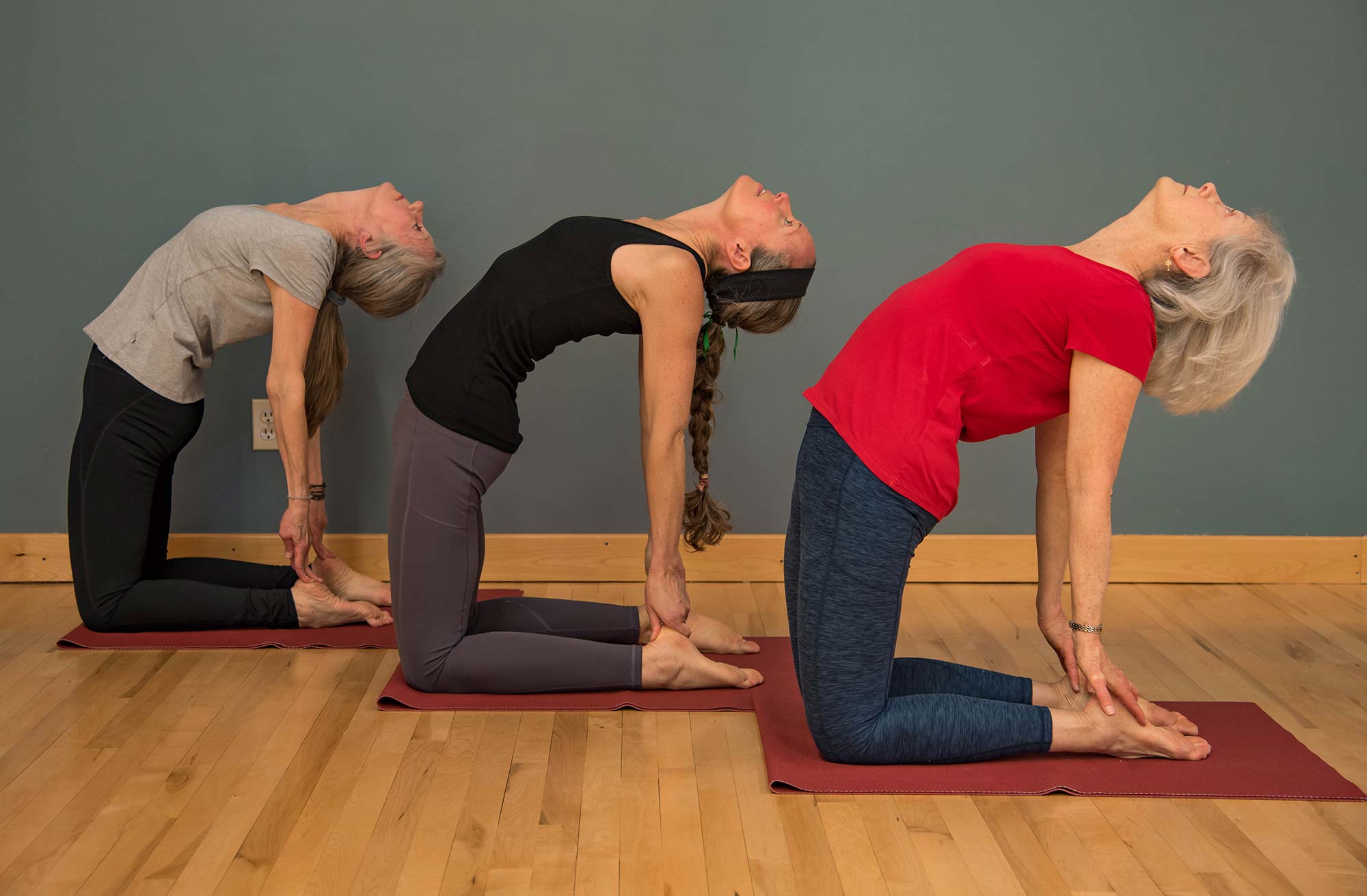 ADVANCED CLASS
A class for serious students of yoga who have had at least one year of steady Iyengar style yoga practice (or by permission of the instructor).
Includes practitioners of all experience levels.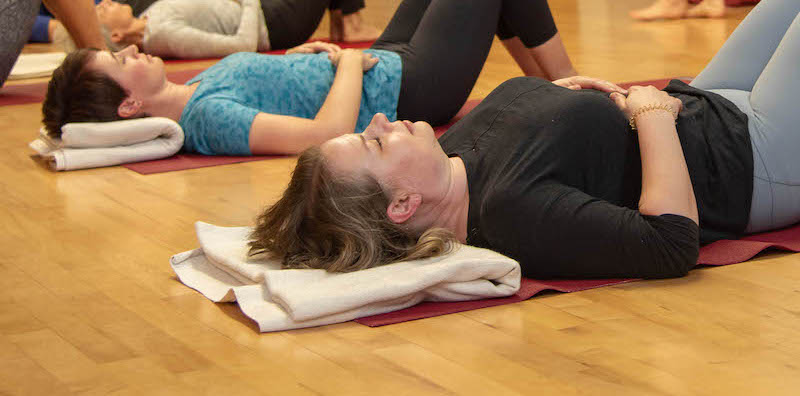 PRANAYAMA CLASS
Pranayama classes teach prop set-ups to enhance the movement of the breath, how to observe the breath, and techniques to control it.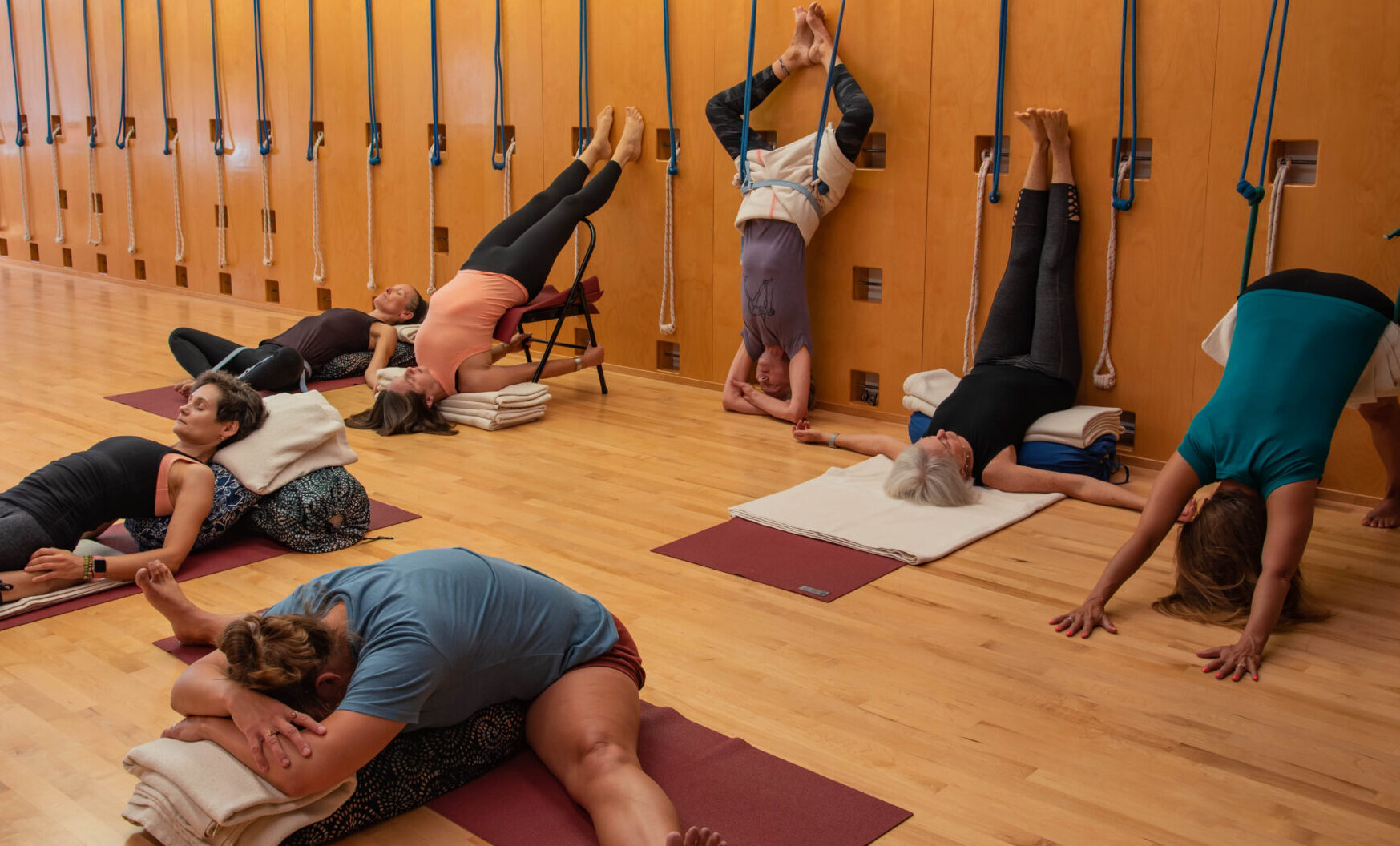 RESTORATIVE CLASS
Restorative classes include supported poses and breathing techniques that will rest your body and calm your mind.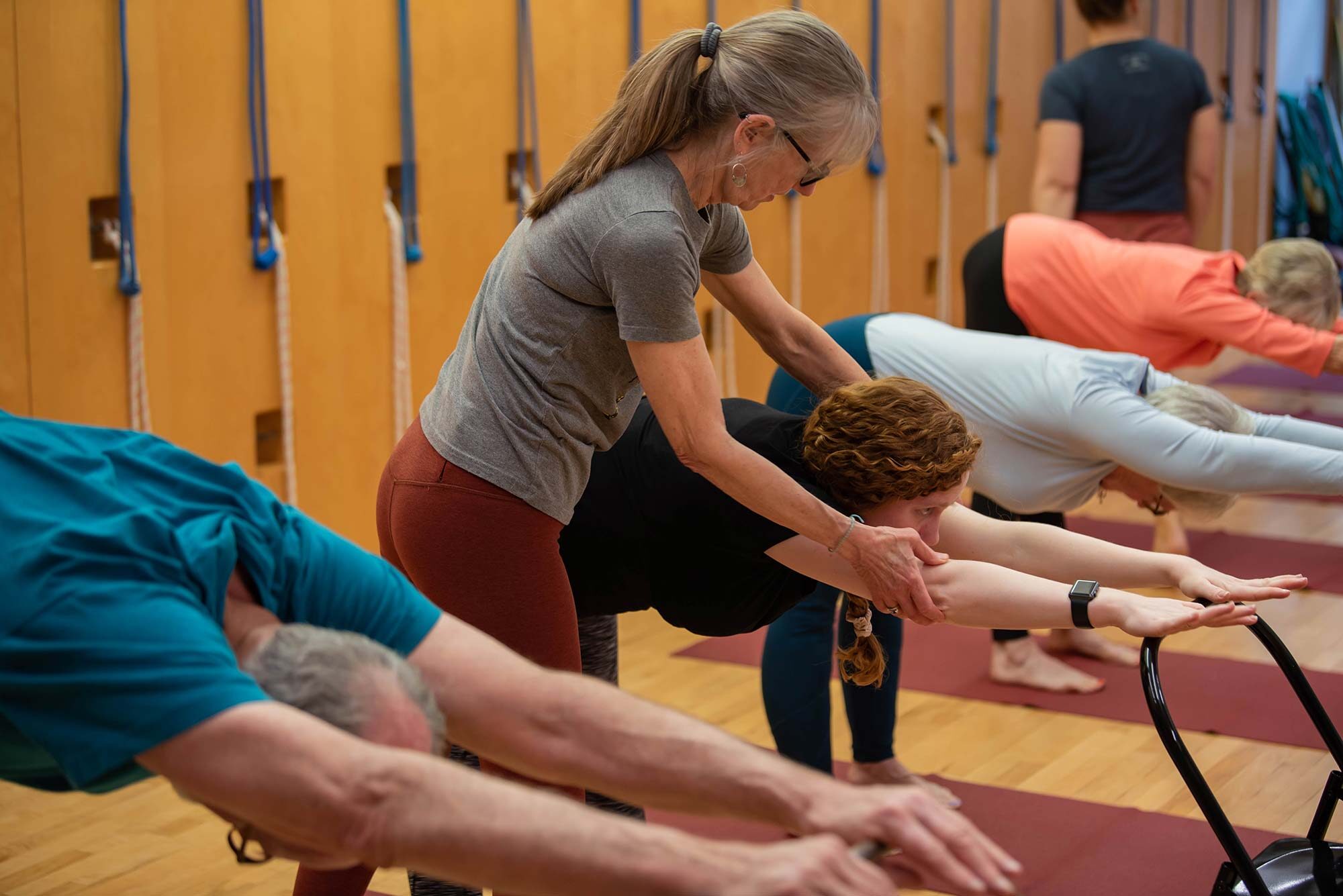 Iyengar Yoga is named after its founder, B.K.S. Iyengar. It is a systematic and vigorous practice of the yoga postures, with an emphasis on alignment and therapeutics. Iyengar Yoga also makes use of props such as belts, blankets, blocks and other wooden objects, bolsters, and chairs to help students achieve postures safely and completely according to their particular body type and needs.