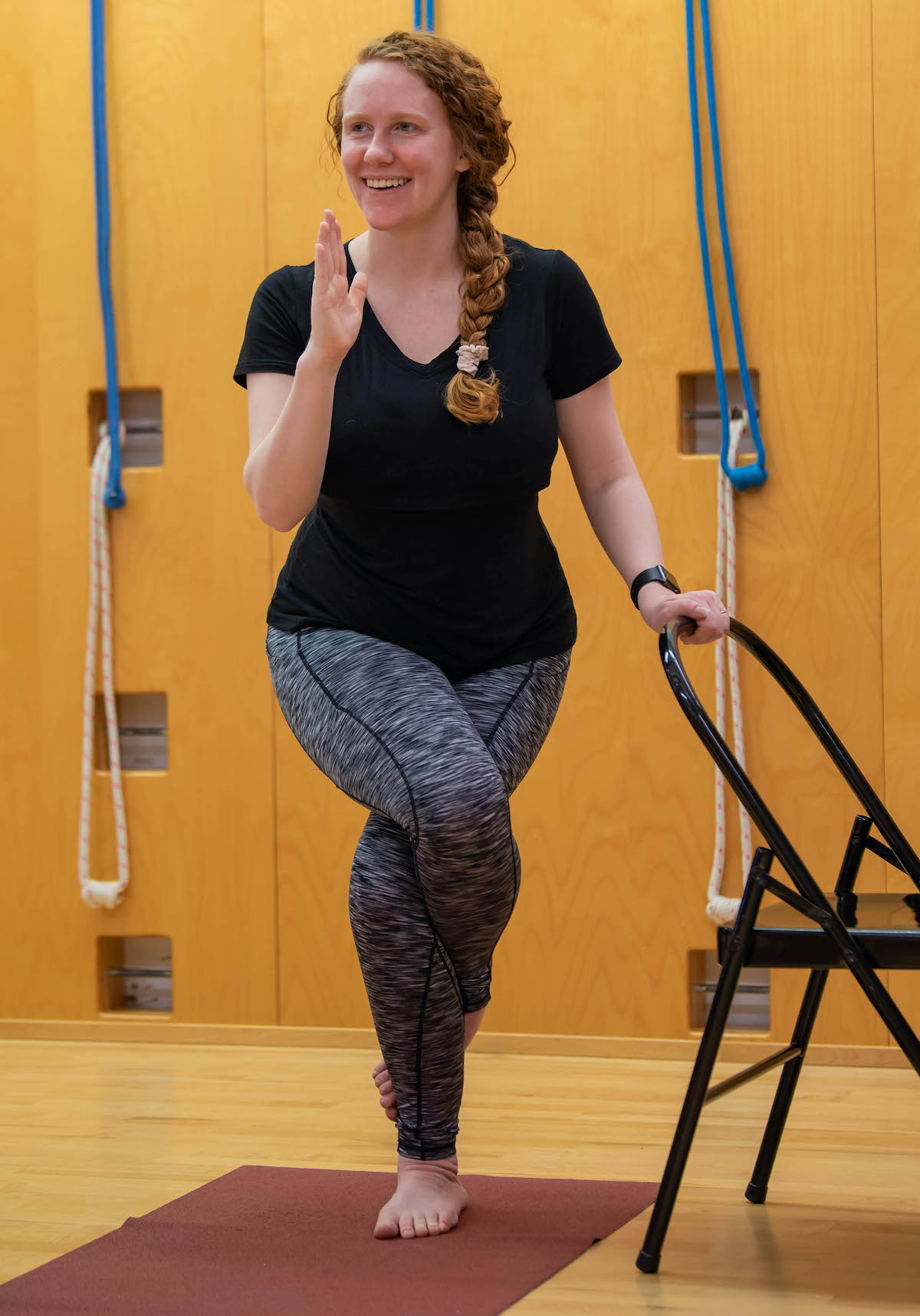 Signing Up for Class
Classes at the Yoga Place are offered daily; mornings, evenings and weekends. You are welcome to drop-in or enroll at any point if the class is not full. Simply buy a pass and sign up!
Some classes are offered on a multi-week session schedule. When you enroll, you will be automatically enrolled for each week of the session. Classes build upon work done in previous weeks. This means students will achieve best results if attendance is regular from the beginning of a session.
We recommend that all students who have never taken Iyengar yoga begin with a Level I / beginner class to understand the principles of Iyengar yoga. Systems of yoga can be very different and the work in Iyengar yoga is sequential. Upper level classes require that you know the principles of alignment, how to use the props and how to work with awareness so that you prevent injury. However, if a student who has had previous yoga experience wants to take a higher level class they should discuss it with the instructor of the class.
Not sure which one is right for you? Contact us for a free consult and orientation to our studio and classes.
What to Bring to Class
All props are provided at The Yoga Place. If you prefer, you can bring your own mat.
Attire and Changing, Etiquette
We have two changing rooms and a bathroom in the studio.  Please wear clothing you can move in but that allow the teacher to see the alignment of your joints, including knees, ankles, and elbows -  nothing baggy or too long.  Clean bare feet are essential.  Please refrain from wearing perfume or scented lotion.  If you smoke please try not to bring the smell of smoke into the studio out of respect for other students.
Personal Belongings
There are places provided for your personal belongings in the changing area.  However, please do not bring valuables to class as we cannot be responsible.  Never put rings in the spaces at the rope wall as they could drop in back and not be retrievable.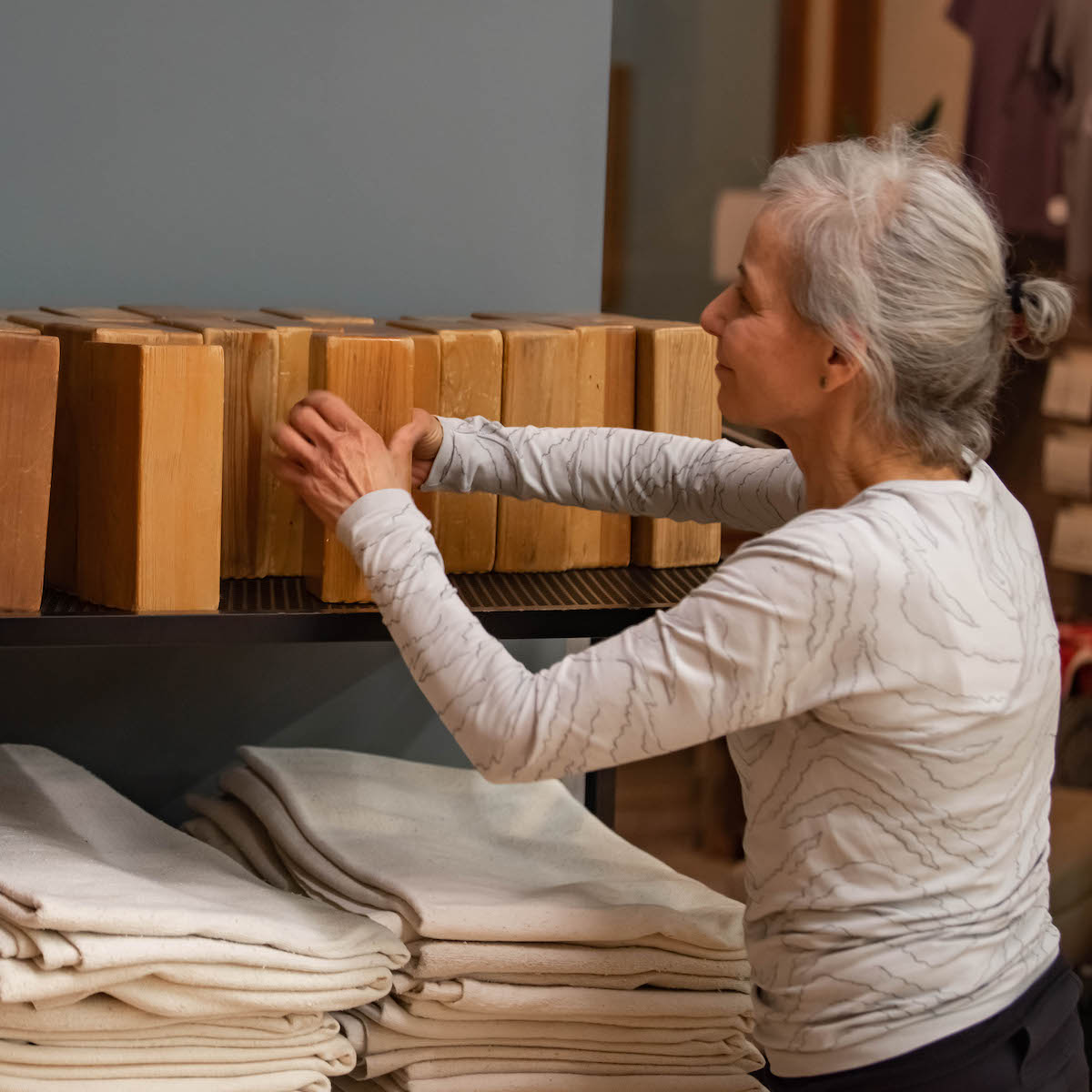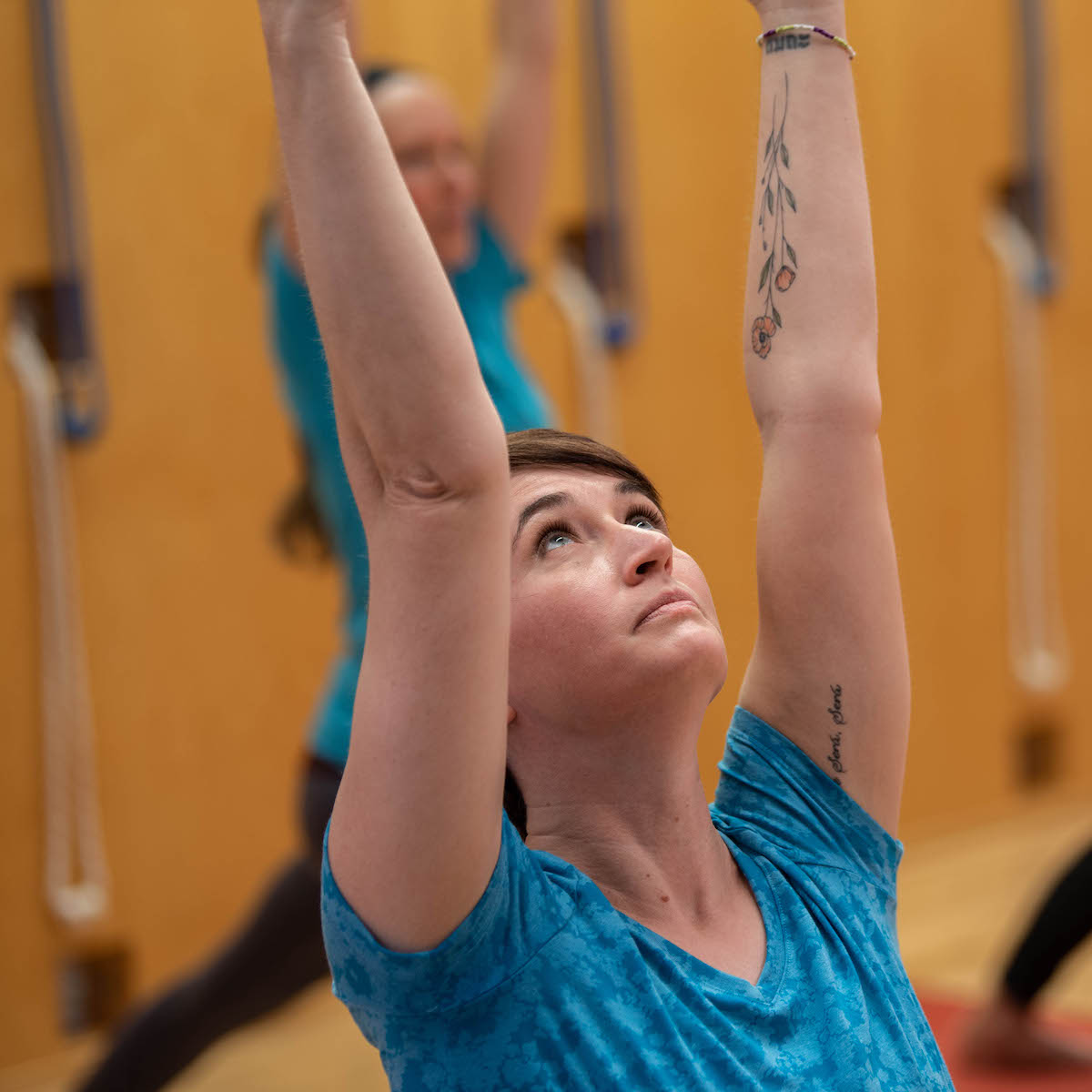 Food
You will enjoy and benefit from class much more if you do not eat anything heavy for at least two hours preceding class.
Be on Time
Classes are carefully sequenced so you should not miss the beginning preparatory practices.  It is also disruptive to others if you arrive late.  The door is locked once the class begins.  It is advisable to arrive 10 minutes early and allow time for finding a parking space on the street or parking in a downtown ramp.
Missed Classes
Classes missed can be made up by coming to a class of your class level or lower within the session.  Please do not come if you have any contagious condition.
Special Needs
Before your first class, you will be asked to fill out a medical information form. If you have an injury or health condition, please inform your instructor before class. All of the instructors at The Yoga Place have experience in working with students with special needs such as people with common orthopedic problems, pregnant women, older people etc. Within a class structure, participants are given individual assistance according to their needs. If you have been inactive for a long period of time or have a more serious medical concern, consider signing up for the Ageless Class which is a less strenuous class.
Attending Via Zoom
Joining us via Zoom? Click here for some tips.