All of our instructors are certified Iyengar teachers.
Becoming an Iyengar Yoga teacher requires years of practice, study, and a rigorous examination of skills. Certified Iyengar instructors teach the method of B.K.S. Iyengar without mixing in other styles or disciplines. They have expertise in demonstrating and instructing the poses, sequencing the poses for particular effects, and observing students and adapting poses for specific needs. They are highly trained, knowledgeable and very experienced. They maintain a regular personal practice and continue to study with senior teachers or by traveling to study at the Iyengar Institute in Pune, India. Iyengar teachers are committed to maintaining the purity, excellence, and high standards that have been demonstrated and emphasized by B.K.S. Iyengar.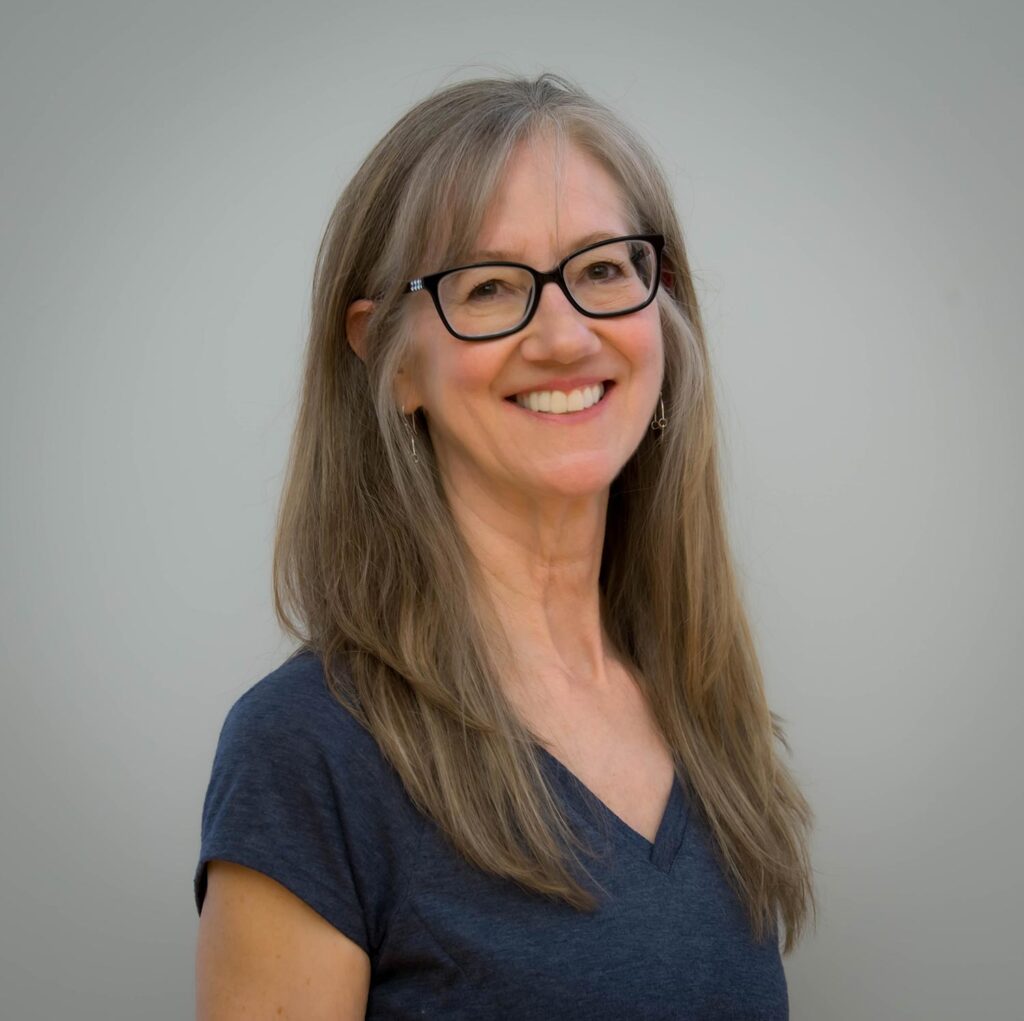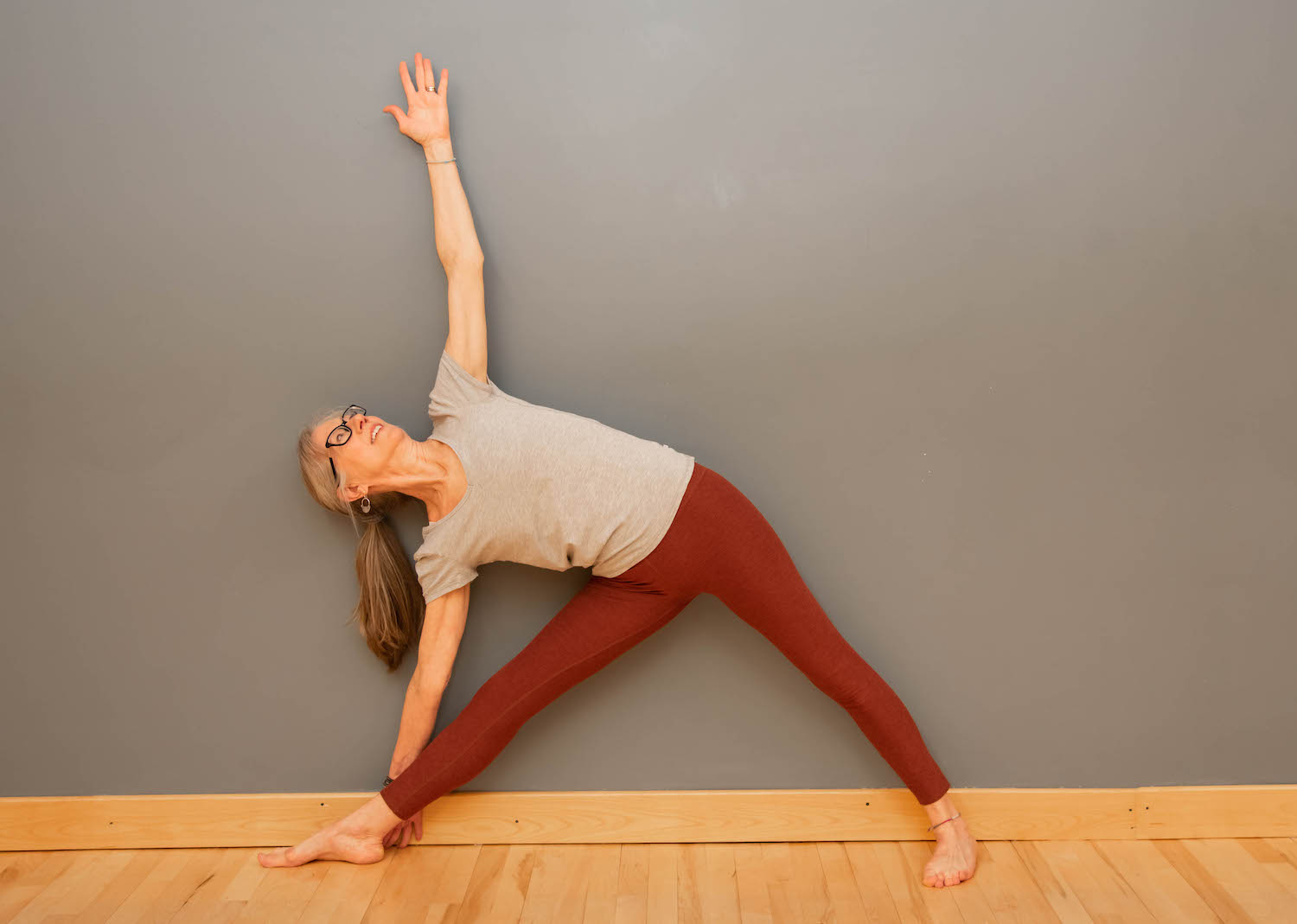 Contact: pam@yogalacrosse.com
Owner, The Yoga Place. Pam began taking classes at the studio in 2012 after a friend recommended The Yoga Place. Pam found the practice so beneficial that when Chris mentioned she wanted to sell the studio, Pam decided she wanted to make sure La Crosse didn't lose the beautiful resource. In April 2015, she purchased the studio and shortly thereafter decided to pursue certification in the Iyengar method.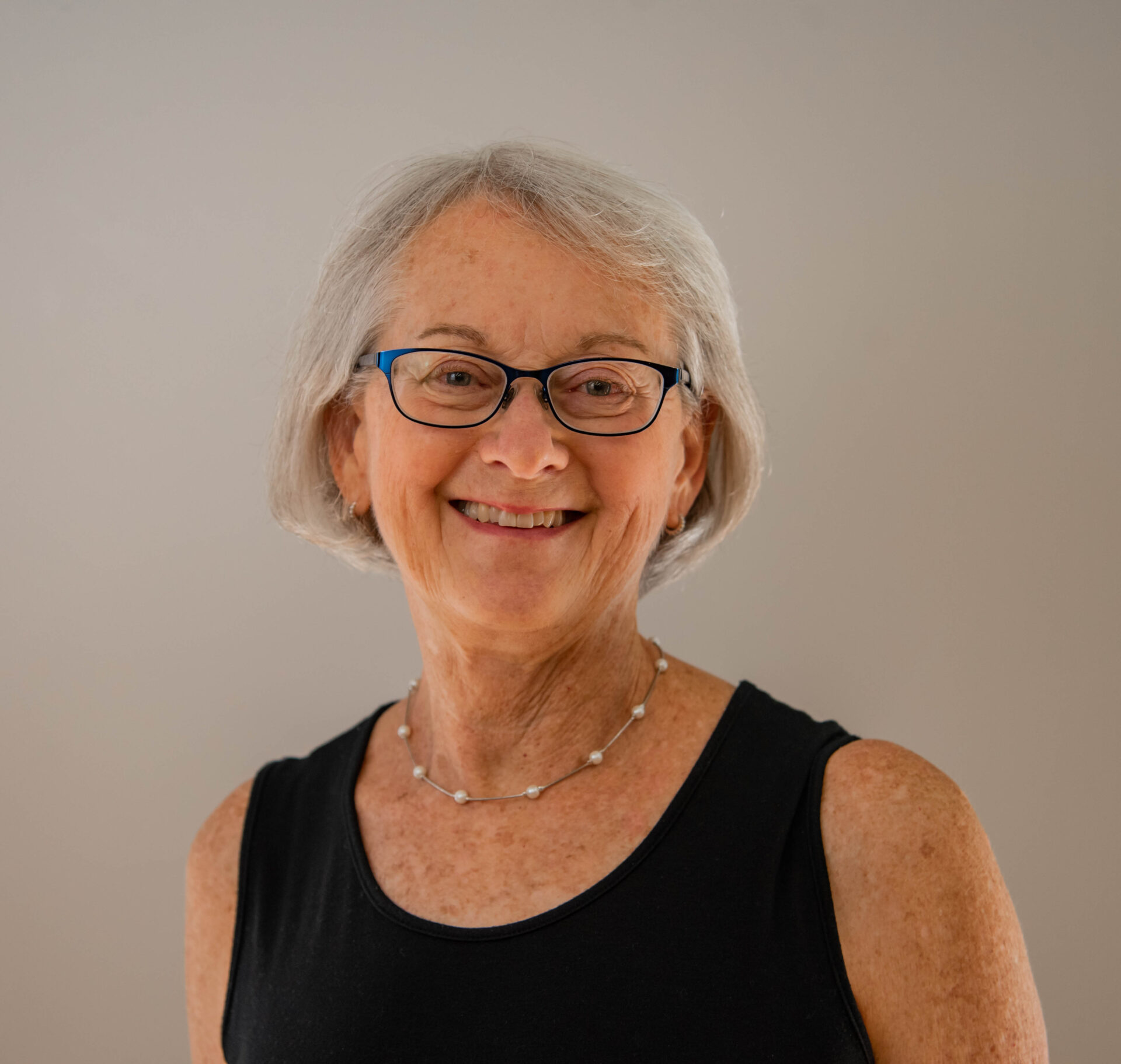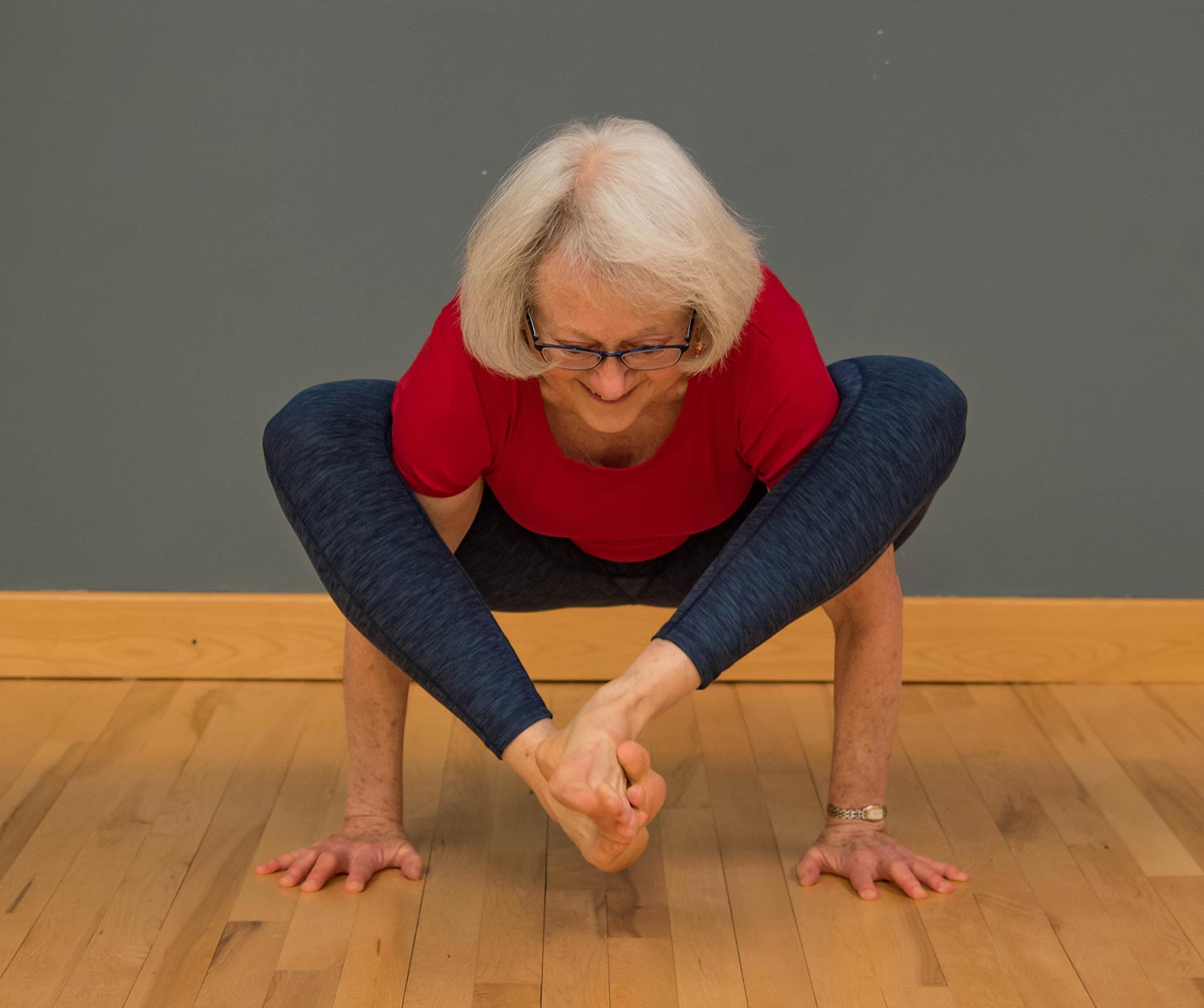 Contact: chris@yogalacrosse.com
Chris's love of yoga inspired her to start The Yoga Place in 1988 and she is especially grateful for the teachers and students who have enthusiastically kept it going.  She started teaching Iyengar Yoga through the University of Wisconsin extension program in 1981.  Since 1980 Chris has made numerous trips to study at the Ramamani Iyengar Memorial Yoga  Institute with BKS Iyengar, Geeta Iyengar, Prashant Iyengar and most recently BKS Iyengar's granddaughter, Abhijata.  On two occasions her family accompanied her and stayed for 5 months.
Chris feels that practicing yoga throughout life is important because it is really about awareness in everything that you do.  Though the physical benefits are most apparent in the beginning of a practice, the mental and emotional benefits are what sustain a person through life.  Yoga becomes a lifestyle that is enhanced by awareness of habits, motives, and modes of communication that can be changed for the better.  Transformation really is possible when we begin to understand ourselves better!
Thanks to her early training with BKS Iyengar in the medical classes, Chris is very adept at modifying poses for students, understanding their specific needs, and helping each student to reach new levels of physical and mental ease and awareness.  Her love of teaching and concern for each individual is apparent.
Chris is certified in the Iyengar method at Level IV and has taught workshops at many other studios in the US, Canada, and internationally.  She has also helped train dozens of teachers in her over 40 years of teaching.  With the help of Geeta Iyengar, Chris made the 6 laminated sequences that address practices for restorative, pregnancy, minor back issues, high blood pressure, menstruation, and headache, as well as published Yoga for Pregnancy.  She is also responsible for putting together the rope booklet, Yoga Karunta.
After more than 30 years of teaching yoga, I love practicing and teaching it more than ever. I love the community of yoga students and seeing individuals find how yoga can benefit them in their lives. I enjoy teaching all levels of students, trying to help them discover their potential, and find yoga teaching to be creative and extremely fulfilling as a career.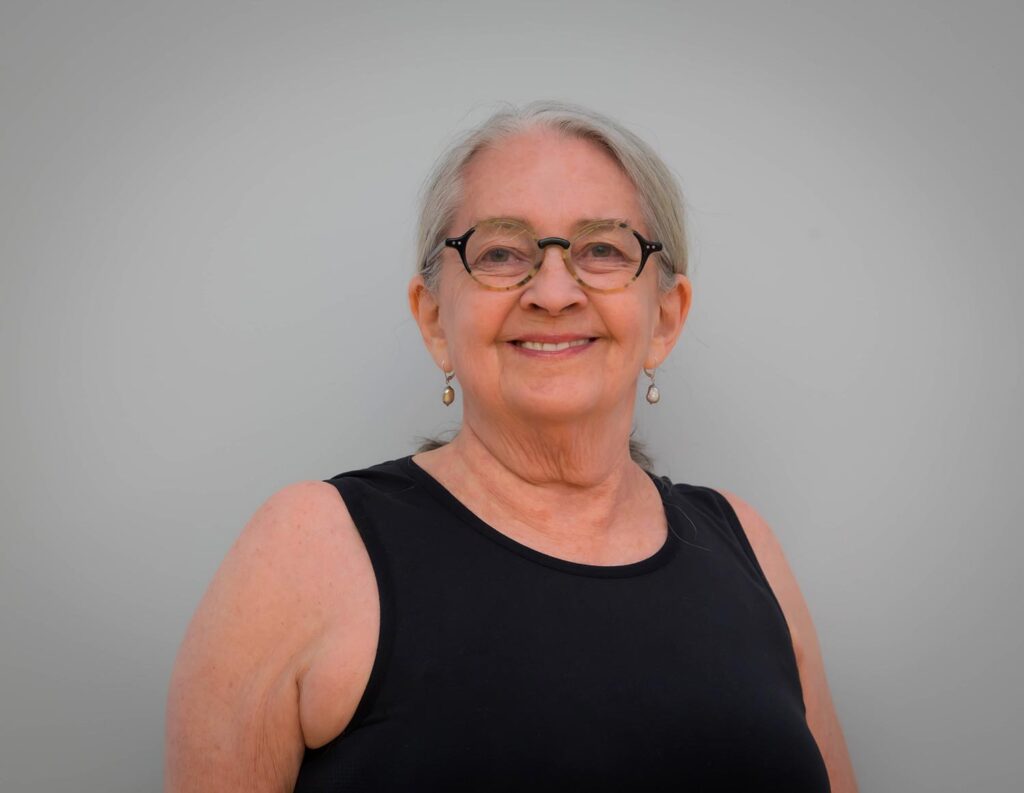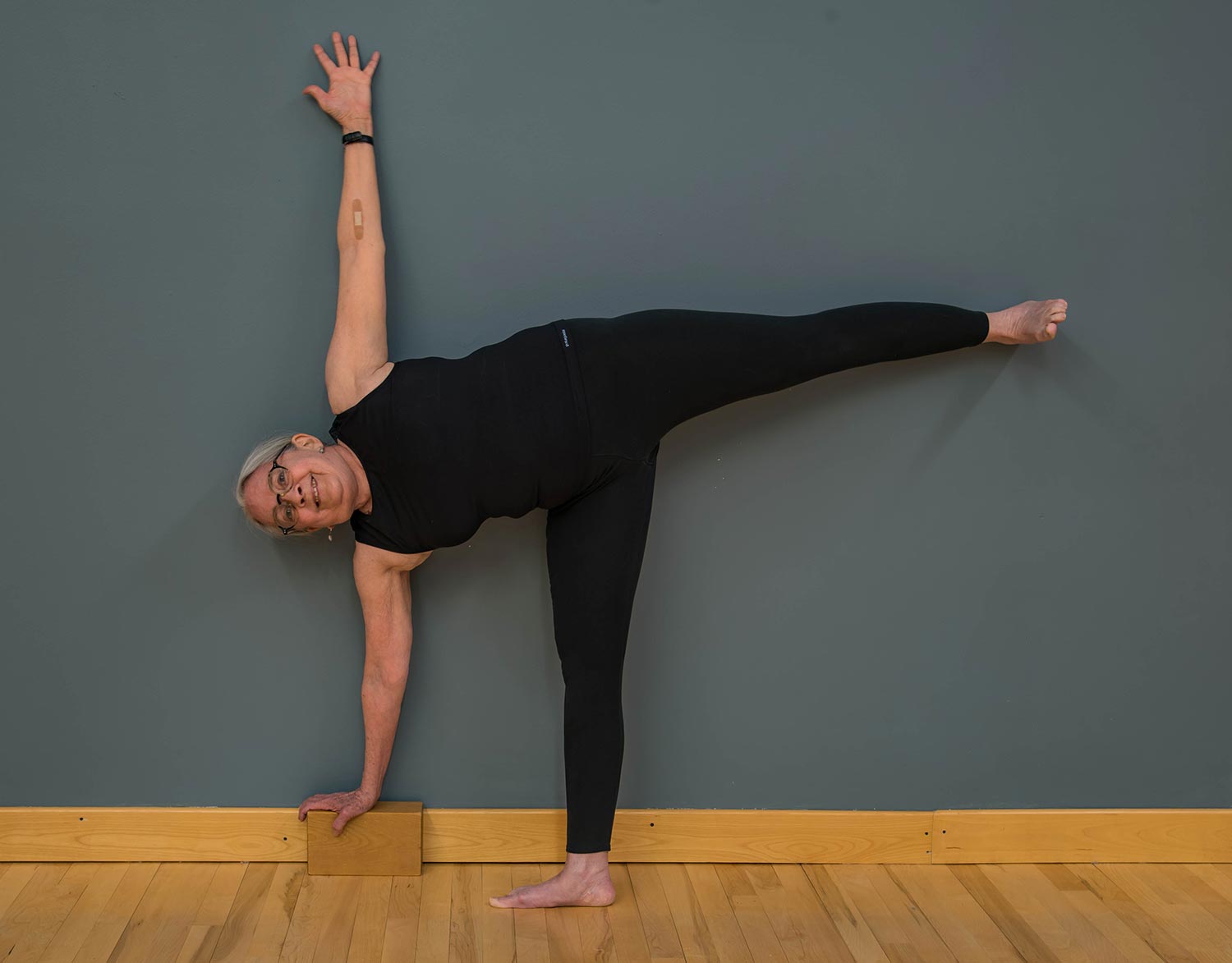 Contact: franciericks@gmail.com
From the first Yoga class I took in the mid 70's in Los Angeles, I enjoyed the practice and the way it made me feel. And it cleared my mind. Thoughts or concerns that were bothering me at the beginning would be gone by the end of each class or practice session.
I started teaching Yoga as a way to do more Yoga and learn more about it. I discovered that I was able to guide students to experience joy in their physical bodies, relief from physical pain, and to learn a new approach to mental and psychological concerns.
I enjoy practicing and teaching the art of yoga, working to make each posture as beautiful and integrated and perfect in the moment as possible.
I taught Iyengar yoga in Southern California for 15 years as one of the founding teachers at the Iyengar Yoga Institute of Los Angeles and at the Pasadena Yoga Studio. In 1993 I moved to La Crosse, Wisconsin and began teaching at the Yoga Place. I also opened the Winona Yoga Studio in the mid 90's and taught there until it closed in 2020.
I hold a Senior Intermediate III certification from B.K.S. Iyengar, and have studied at the Ramamani Iyengar Yoga Institute in Pune, India on numerous occasions where I was fortunate to learn directly from B.K.S. Iyengar, his daughter Geeta and his son Prashant.
I am fortunate to have had the experience of the best yoga teachers in the world to guide me and I am happy to pass on my knowledge to the students at The Yoga Place. The Yoga Place provides an exceptionally well equipped facility and outstanding teaching to share this practice with anyone who wants to learn yoga. I now specialize in teaching ageless classes.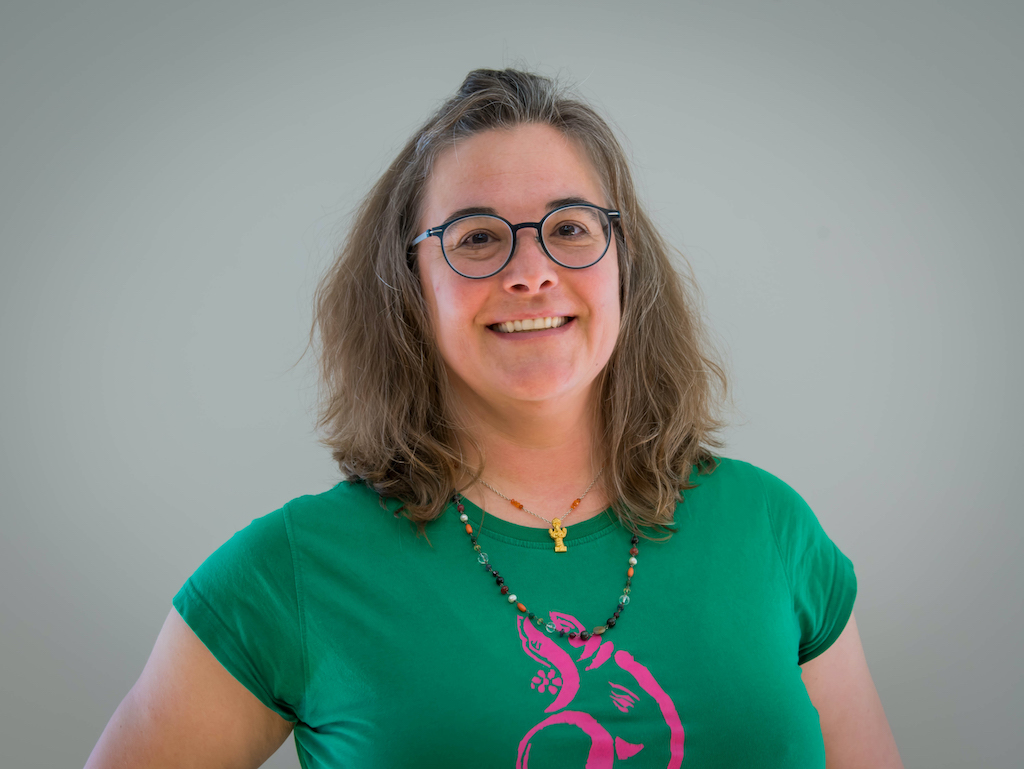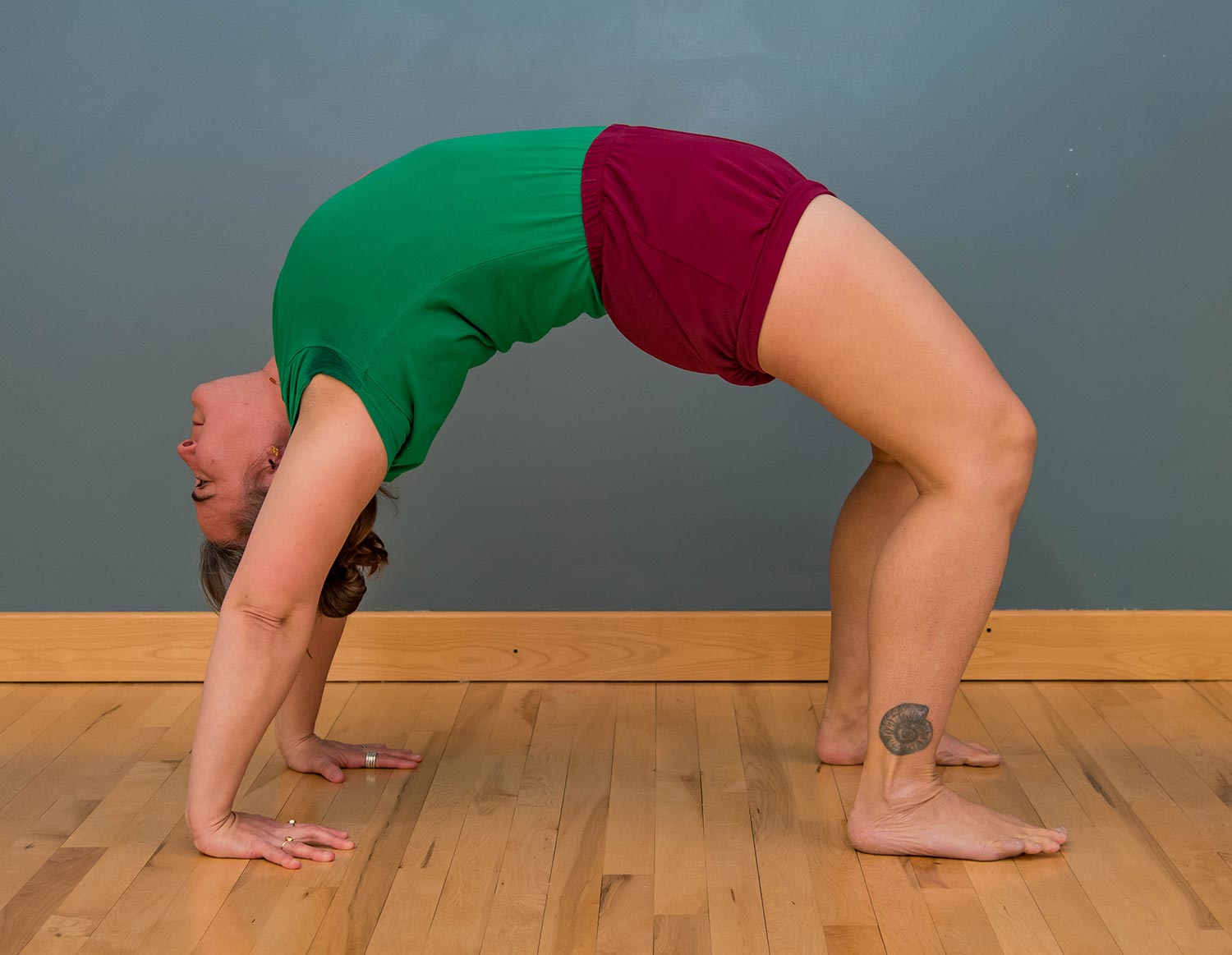 Contact: jennie@yogalacrosse.com
Jennie Williford (CIYT Level 3) is a transplant to LaCrosse via Montana, Illinois, and originally Texas. Throughout her life moves and 5 trips to India, Jennie has acquired a well-rounded and multi-faceted approach to Iyengar Yoga since her start in 1998. Jennie loves the experimental and explorative nature of yoga in accessing deeper knowledge of the Self on every level. The practice of yoga can be intense and introspective, however as practitioners we can be light-hearted and open-minded in our discipline. Jennie is intrigued by the philosophy of yoga and hopes to share this depth of subject while teaching the physical and mental benefits that come from the practice of posture.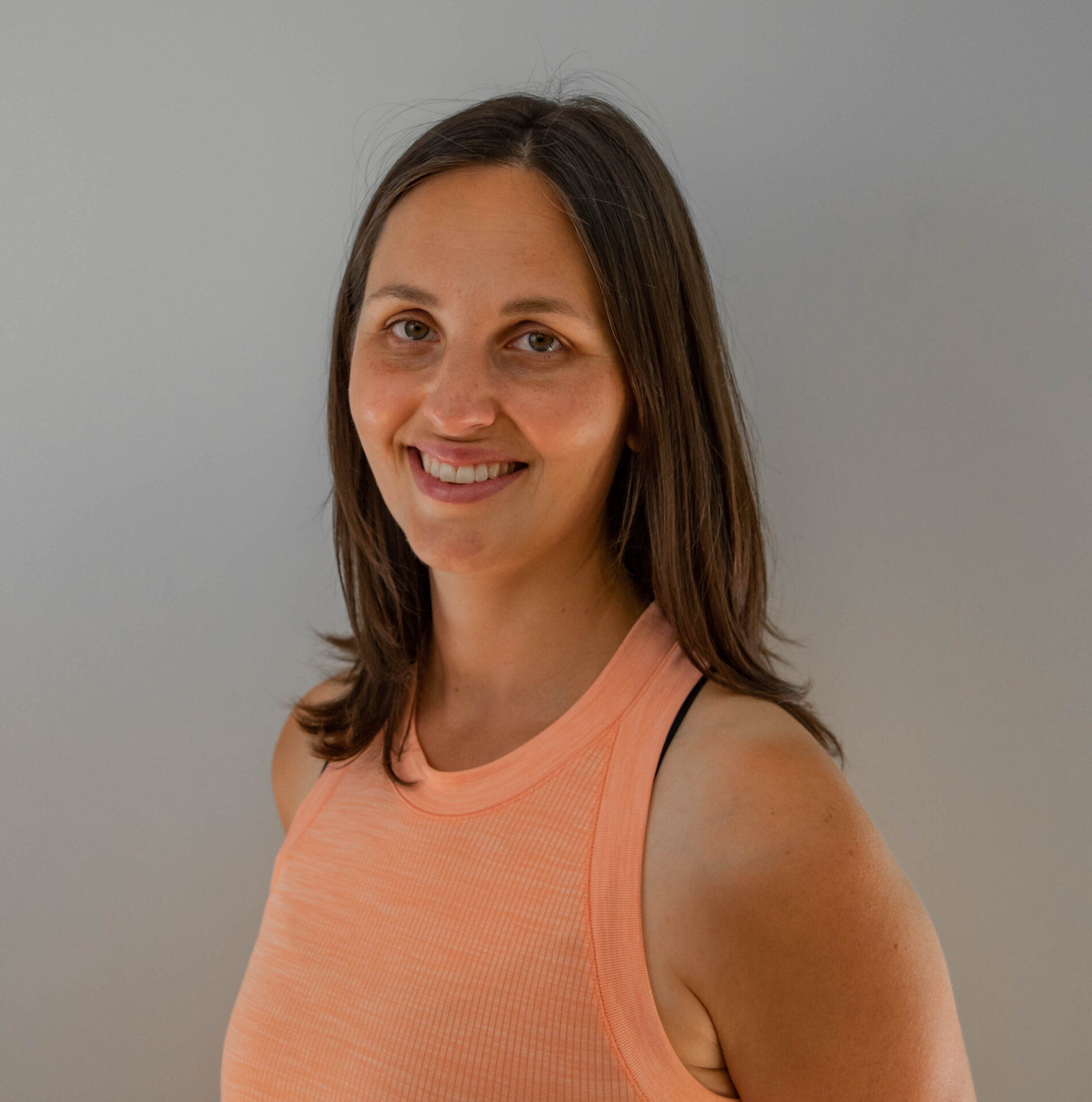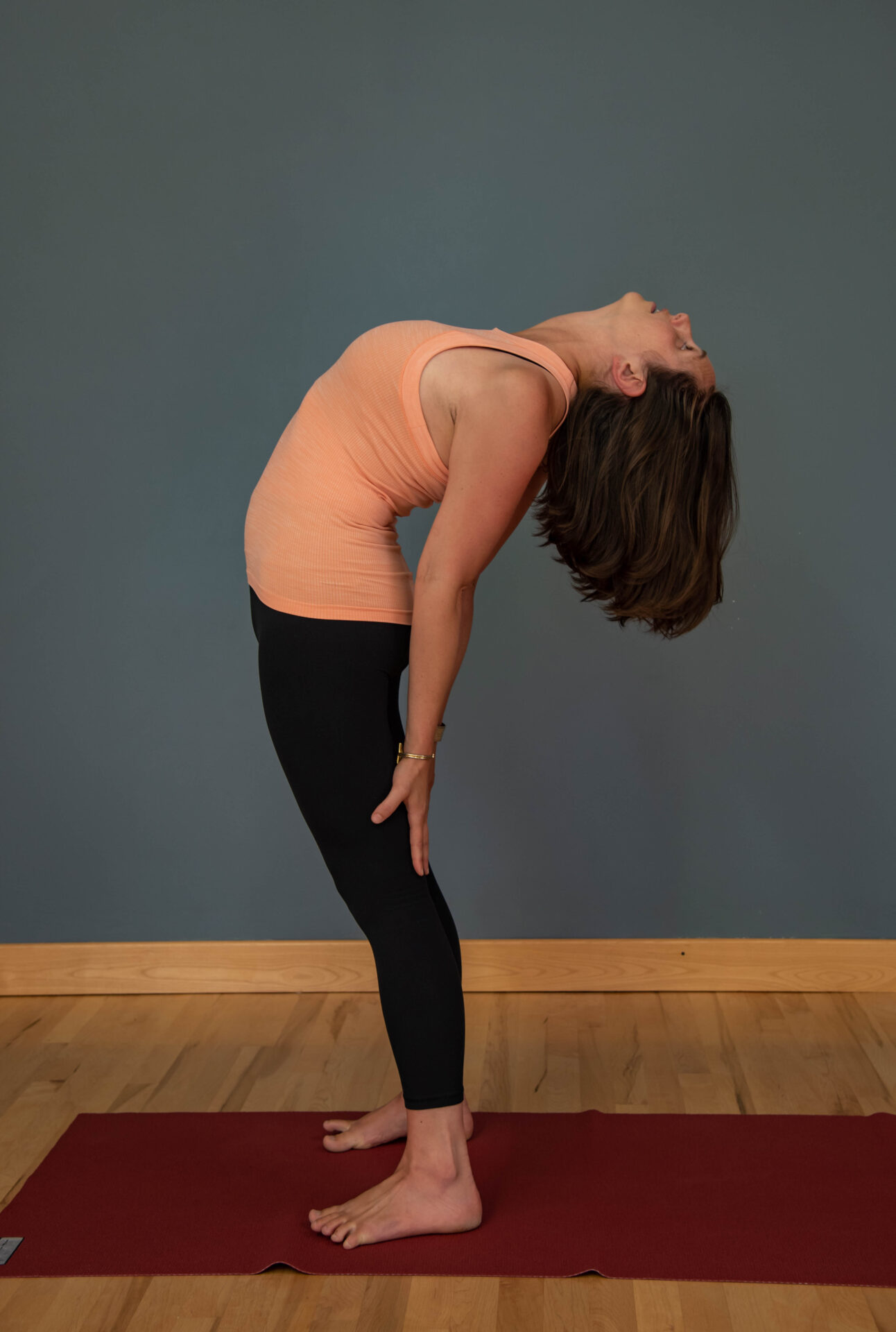 Contact: rachel@yogalacrosse.com
I was lucky enough to find Iyengar Yoga at The Yoga Place in my mid-twenties.  I had just finished a degree in exercise sports science in the fields of fitness and strength and conditioning.  Even though I had practiced previous forms of Yoga, I was really drawn to the format and style as well as the genuineness and dedication of the teachers and students in the Iyengar Yoga Community.  I felt that I was learning solid science, techniques that had been tested and proven as well as taken care of as a person. It was also a very creative process and I witnessed tremendous growth - physically, mentally and spiritually.
In 2009 I became a Certified Iyengar Yoga Teacher (CYIT) and have been studying, teaching and continuing a personal practice to this present day. I am also a mother of four children and serve in my local community of Sparta, WI.  I enjoy teaching all levels of students as well as kids and women's classes - including classes for pregnant women.
Even as the world changes and shifts, I aim to carry the gift of tradition within Iyengar Yoga and share it in my own way.  For me, Yoga is the practice that grounds me, helps me reflect, and brings me back to equanimity. I hope to shine light on this ageless and timeless subject.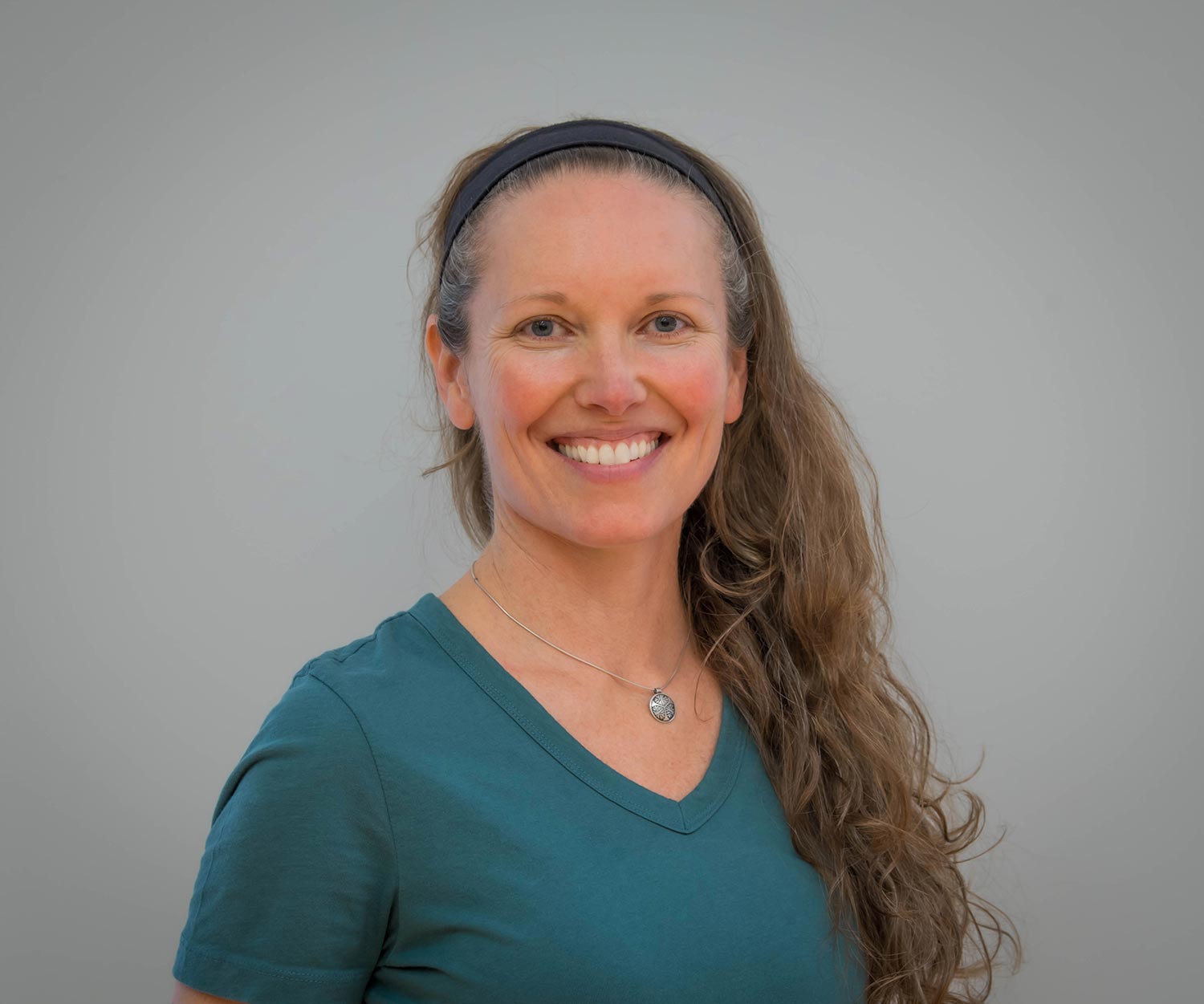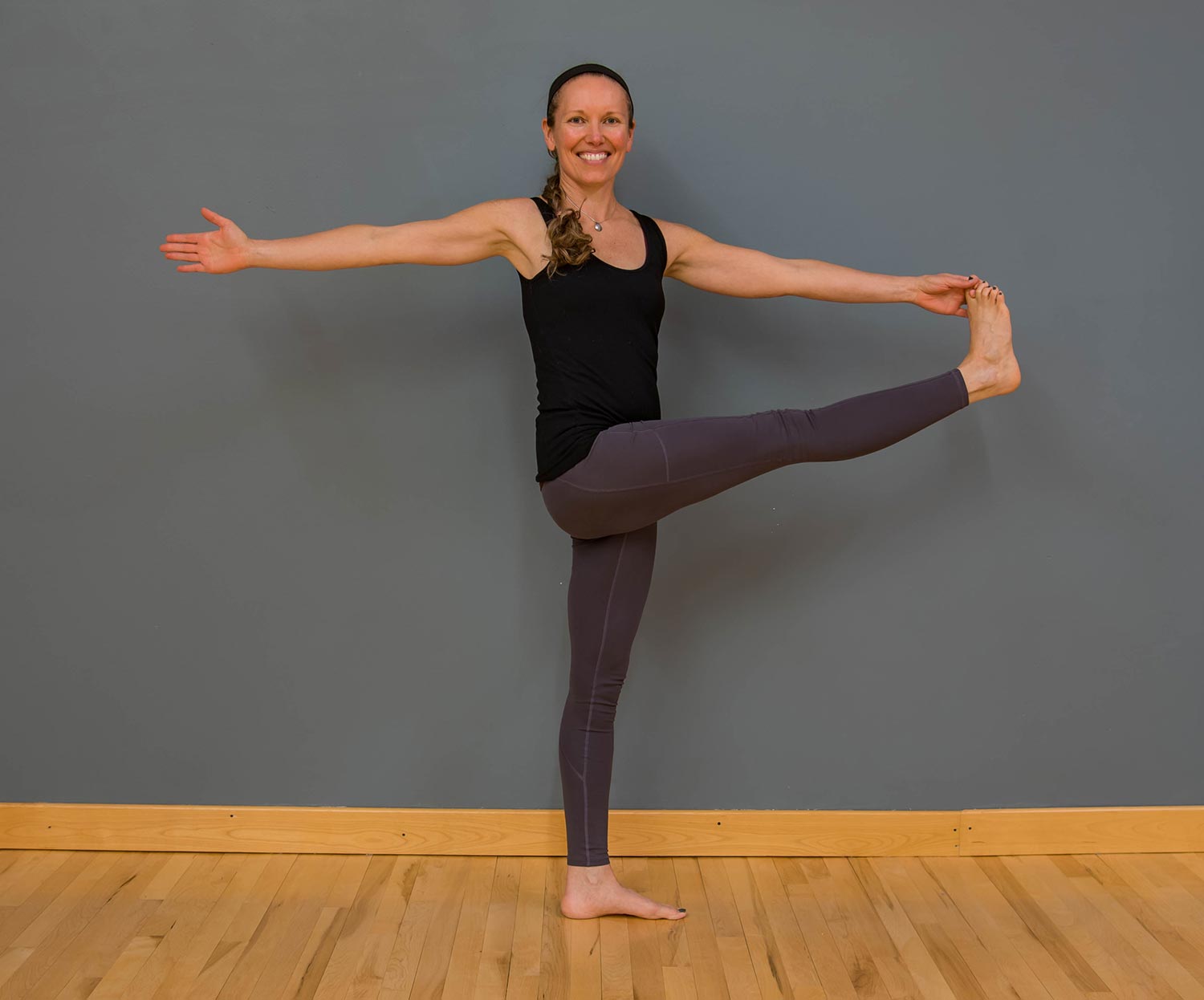 Contact: hallie@yogalacrosse.com
I still remember the happiness I felt after my first ever Iyengar yoga class in 2013. All of the names of the poses sounded exactly the same to me, and I couldn't seem to get my body to do the things I was instructed to do, but I knew I was hooked. In June of 2018, I attended my first teacher training workshop with Chris Saudek, and then in September 2021 I received my certification in Iyengar yoga.
I love studying all aspects of yoga; the philosophy, the asana, practicing, attending workshops, observing classes—there's nothing else I'd rather be doing. I spent much of my life practicing various sports, and have spent endless hours running and biking, but I have found that yoga can be both lively and sustainable into old age, both good for the body and the mind. One is never done learning, and teaching is another way to immerse myself in yoga, and push myself to learn more.
I believe yoga can be enjoyed by everyone. It's my hope that when I teach, I can offer students more than just the obvious physical benefits of yoga; I hope they can catch a glimpse of something deeper and it will leave them with the same feeling of excitement I felt years ago, and still feel today.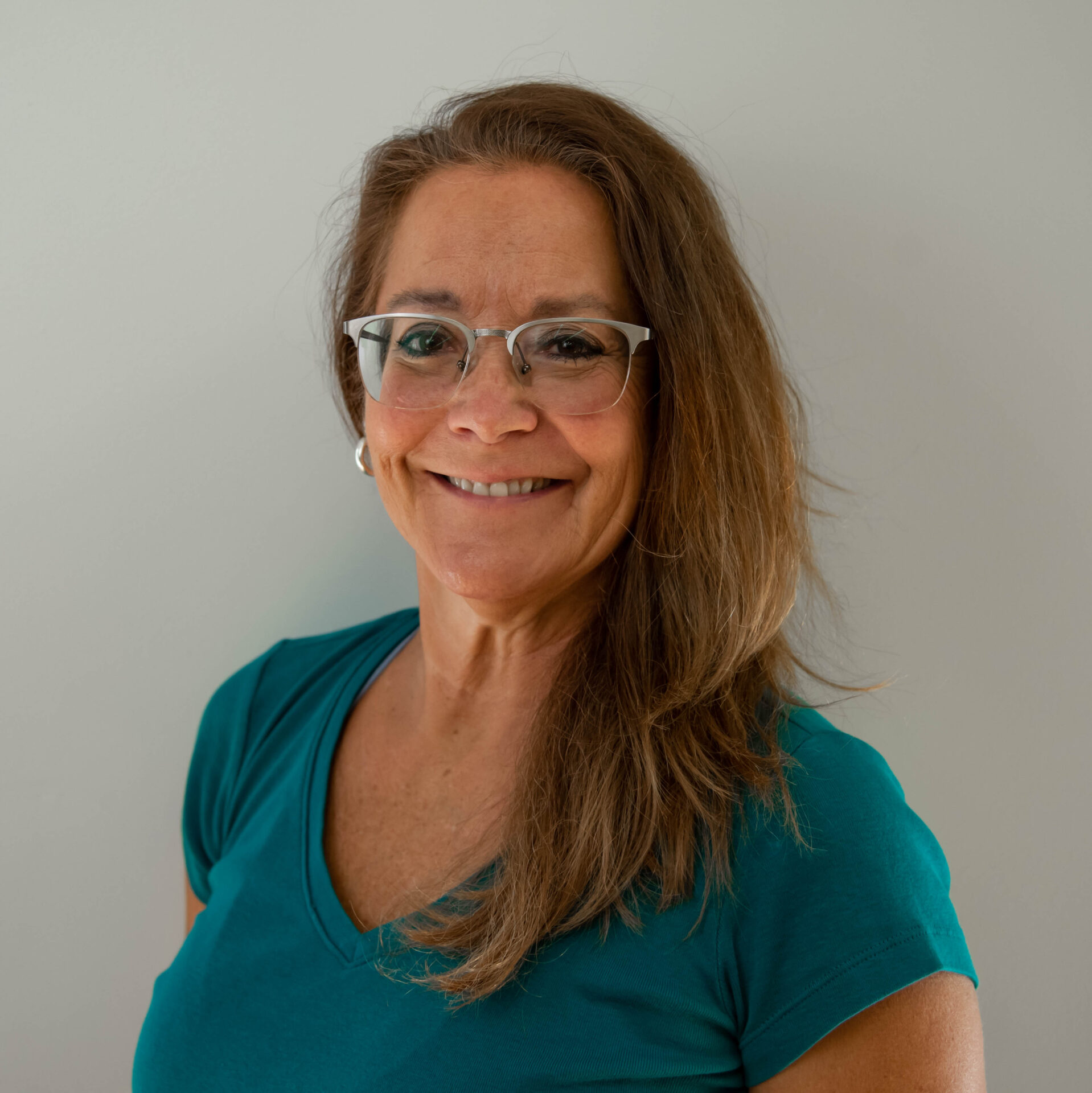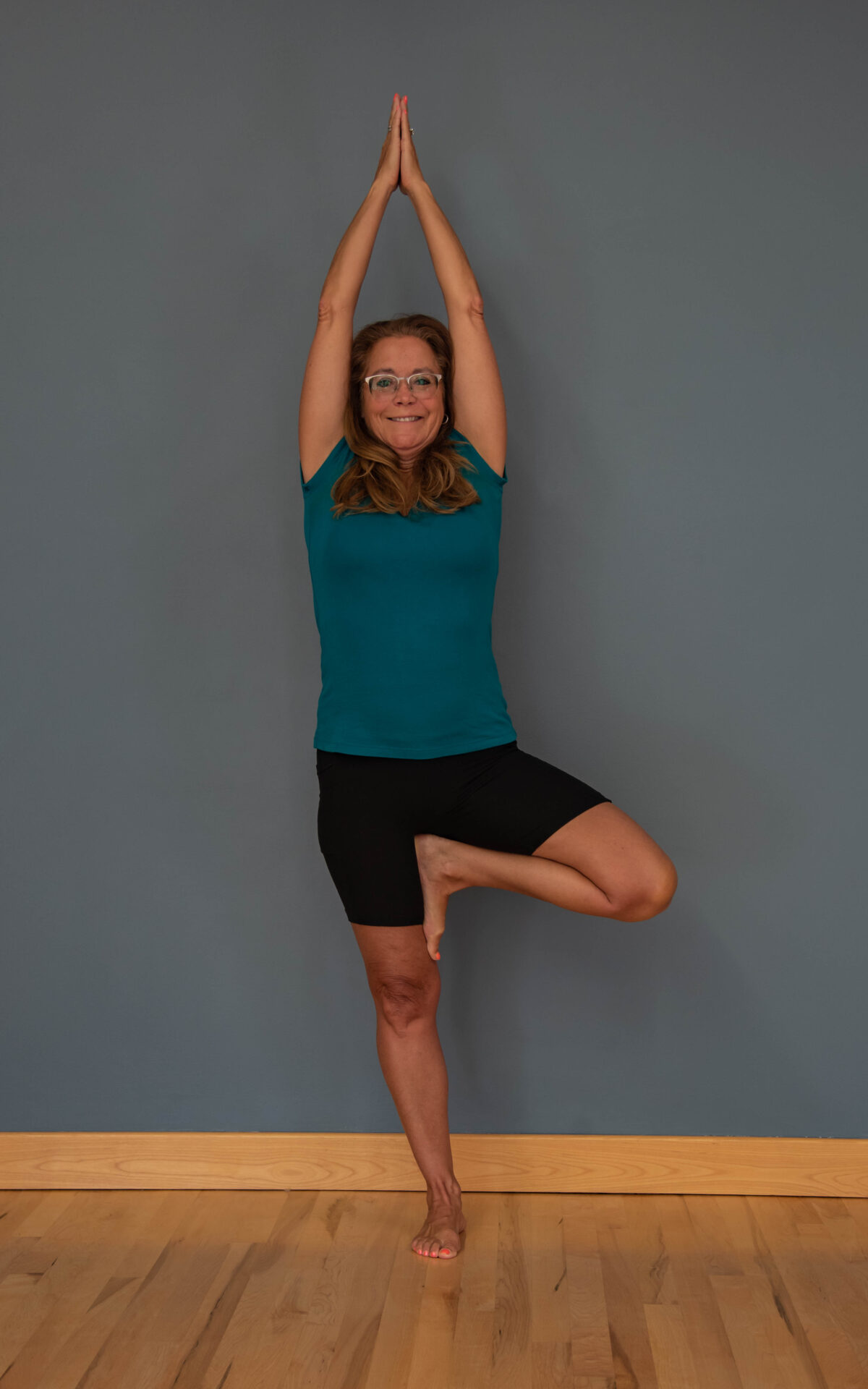 Contact: jenelle@yogalacrosse.com
I became a student of The Yoga Place in 1998. As an instructor of group fitness at the time, it seemed like a good balance to the other classes I was teaching. With a degree in Community Health Education, injury and illness prevention along with wellness have always been a top interest of mine and yoga seemed like the perfect addition.
Attending yoga classes and practicing on a regular basis has brought me to the realization that yoga is much more than a physical exercise (asana). Learning how the asanas work on our bodies to improve our immune system, physical imbalances, and every other system in our body has been interesting and exciting.
I enjoy studying yoga philosophy and attending workshops to learn the fine details of Iyengar Yoga. What do I enjoy most about teaching? I love seeing the students progress in their yoga practice. Any way I can be a part of that is exciting to me!