A New Way Into a New Year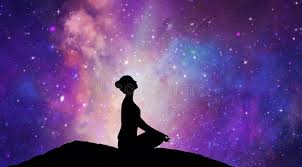 Written By Rachel Frazee
Some of my goals for the New Year probably sound pretty familiar to you : drink more water, eat more vegetables and fruit everyday, reduce the amount of garbage I throw out each week, strive to practice yoga everyday, etc. Looking at this list, you can see these are all things I tell myself "I should" be doing. These "shoulds" operate on the superficial level of ego and willpower and can be a sometimes temporary chore. So, what if there is a way to tap into something bigger than that ego self and start the new year with a deeper connection to our life's purpose? 
Sankalpa, An intention formed by the heart and mind — a solemn vow, determination, or will. 
As suggested by its definition, a sankalpa is much more than a simple New Years resolution. It is a feeling that comes from somewhere deeper, requiring us to be present and listen to our higher truth. It may come up as one word or a phrase such as "I am enough" or "I am loved" or "Everything is going to be alright". Finding that sankalpa that resonates with you initiates a powerful change from the inside out, transforming your perspective and point of view. Instead of just giving you another chore to "do", a sankalpa gives you a new way to "be.
But, how do we come to this realization or intention from the heart and mind? It can be as easy as just paying more attention – something we have heard from a therapist, friend, or a book may seem to be more clear or have meaning. At a deeper level, maybe some feeling or emotion has come to the surface after a focused yoga practice or meditation. Or, even more powerfully, we have paid attention to what has come up over and over in our own life – an often repeated word or phrase or situation playing out over time.
To listen for your sankalpa takes removing stronger distractions and fears. We choose temporary and superficial "resolutions" because they can come and go without a lot of effort, but choosing an intention means running up against larger obstacles – physically, mentally, emotionally and spiritually.  But this is where we look to our practice of yoga for guidance through our deeper transformation.
Yoga gives us both the practice of discovery AND the practice of surrender, creating space to listen to our own voice in discovering our sankalpa and giving us tools to carry out and follow through in aligning ourselves and our actions with it. It is an evolving process of life instead of a list of things to accomplish. 
As we prepare to move from 2019 to 2020, join me in taking pause. On New Years Eve we will take some time and practice to help discover our own sankalpa. Through a well-rounded yoga practice, we may reach beyond the body and penetrate to the most inner part of our Self.
"The instinct that draws us toward the dream of perfection is really a desire for God" B.K.S. Iyengar, Light on Life