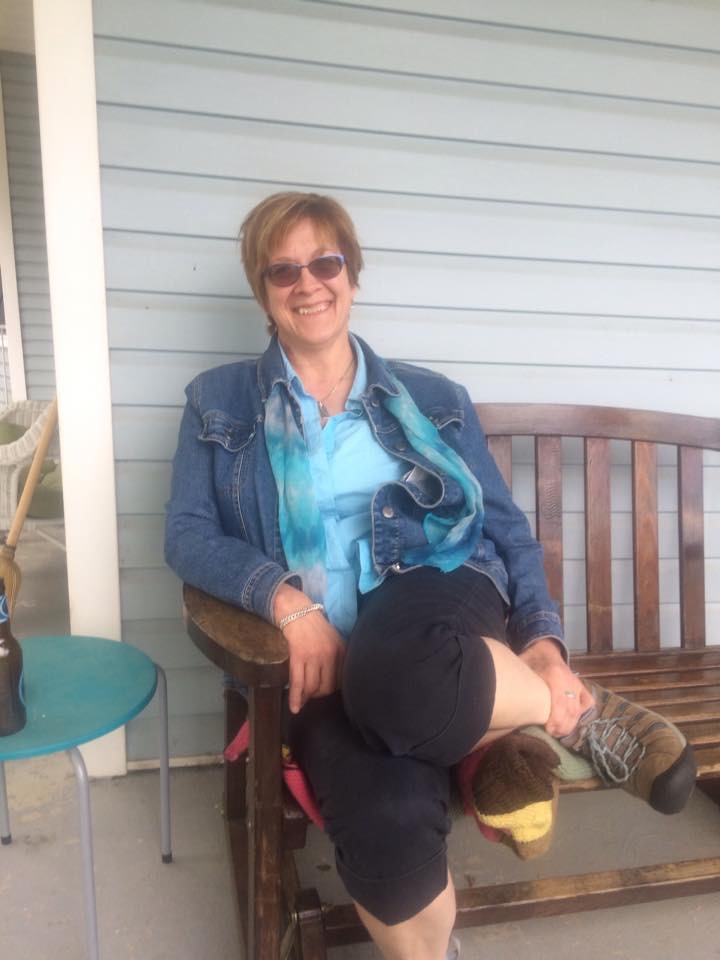 Cynthia (Sam) Licht was born in Evanston, IL and seemed to be guided to therapeutic work from an early age. Straight out of High School, Sam was introduced to Physical Therapy, working as a transport orderly, and was drawn to the work being done within the department. She landed in LaCrosse for college to pursue a degree in PT, but fell in love with strength training and powerlifting.
This interest in the physical body and all of its potential has guided her through her life and has taken her on many adventures. Power Lifting became a competitive sport for her, taking her around the country and across the world to the then Soviet Union in 1988.
Outside of college, Sam worked at the YWCA in the weight room, causing a buzz as one of the only women to use the men's free-weight room. After that, she began to be drawn to work in massage, which she has been doing since the early 90s.
Also around that time, Sam decided to try a yoga class at UWL. Her first class with Chris Saudek gave her that "AHA" moment, immediately drawn to the act of adjustment and movement within the yoga postures. From then on, Sam became a dedicated student of yoga and The Yoga Place from UWL classes, to Pearl St., to the current location on Main.
Though she claims she was not a good student in school, Sam obviously is an avid student of yoga. In 2010, after some encouragement from Chris, Sam became a certified Iyengar Yoga Teacher, which is no small feat! And in 2016 she traveled to India to study with Rajiv and Swati Chanchani, dedicated students and teachers of Iyengar Yoga.
Her love of both yoga and massage continues to grow. She finished massage school in Boulder, Co and has been working throughout LaCrosse ever since. She is in love with the space she has been working out of for 15years, Sue Kolve's Salon and Day Spa.
Sam finds yoga to be the support system for all her other work. It compliments and informs her massage skills and increases her understanding of physical and mental awareness. She hopes to help her clients and students relieve and reduce pain (both physical and emotional). She is sensitive to the struggles of emotional and mental health and knows that yoga and massage can be a great tool to reconnect and find deep healing.
Outside of yoga and massage, you might still find Sam in the weight room, but she loves to garden (both inside and outside) and hang with her dog Bonny out on the trails.
Sam brings her humor and interest of yoga into the classroom. She teaches an engaged and stable class, encouraging her students through laughter and lightness. Come see the depth of healing that yoga has to offer! Sam is happy to share with you at The Yoga Place on Mondays at 8:30am!