Final Hits and a Quiet End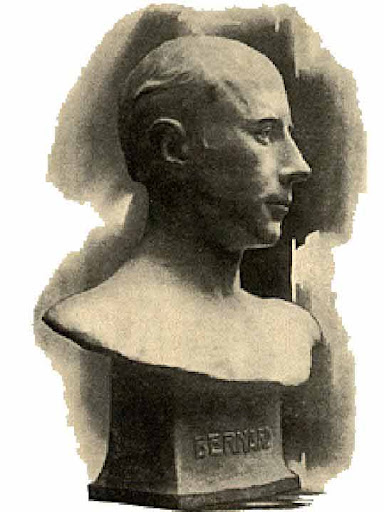 The last chapters of The Great OOM by Robert Love highlight the last big enterprises that Bernard takes on to try and keep the Clarkstown Country Club alive. However, all of these final ideas, from the full blown animal park to the training of boxers all end in flops. The "Cosmic Punch" of Lou Nova that first seemed a good omen ended up not lasting. And, as Bernard's star began to fade, Theos's burned bright as "the most celebrated American yogi of his generation."
The forties began with Pierre in debt and grasping for straws as his proteges and ex-wife abandon the CCC and find their way back to running yoga studios in New York and California. Bernard had to begin to sell off animals and tried his hand one more time on teaching lectures and spreading yoga for cash. Nothing seemed to stick.
By 1947, yoga was no longer an oddity and the wave of interest began to swallow any memories of or obsessions with "The Great Omnipotent OOM". By 1948 both the health of the club and of Bernard were declining. In his last years he made efforts to reconnect with family members, but "even approaching his mid-seventies, could not defeat a lifelong compulsion to conceal as much as he revealed, to blur the details of his biography and tell outright lies, even to his kin."
By the 50s, Bernard "seemed pleased to conduct the day-to-day business of an elderly landlord." He sold off property and rented rooms in buildings he still owned. He refused to give up on life and seemed to follow his own teachings on the matter – "The closer you get to death, the less you fear it. Death is only a part of life…Prepare yourself so that when the inevitable comes you are not shocked." However, despite his own upbeat view of life and the satisfying knowledge that he had achieved his life goal of seeing yoga take root in America, the rest of the world seemed to not let go of his reputation as a "charlatan who bamboozled silly rich women".
The man born Perry Arnold Baker died quietly at the age of 79 on September 27, 1955. And what exactly did "The Great OOM" leave behind? Surprisingly, whether you believe him to be a genius, a guru, or a fraud, the legacy of Dr. Pierre Bernard is everlasting – he even has a small part in BKS Iyengar's first travel to the West which then effects the spread of yoga around the world. Blanche DeVries continued to honor Bernard in her teachings and became "the mother of yoga in America", in turn teaching Rebekah Harkness who's interest in yoga first brought Iyengar to California in 1956. Other names like Sir Paul Dukes and Ida Rolf became healers and teachers in the philosophies and physical practices of the East. And, many more continued the flow of Bernard's teaching and knowledge into the future of yoga in America today.
I do like how Robert Love states it in the end … "Bernard presented in a single, unique setting a preview of today's interest in Eastern philosophy and yoga's healing properties; our preoccupation with celebrity, diet, sex, health, and the human body; the acceptance – and even glorification – of female sexuality; and the frank recognition of the need for sex education."
The question is, can we overcome the predicted demise of the ego which takes down most cults of personality and drives us away from yoga itself? Can we give up the need to "own" a practice that is not originally ours and make it "sexy" for the masses? If we stick to the teaching of yoga without having to add animals and booze, gimmicks and games, can it survive? Are we truly interested in the transformation yoga promises or just the good vibes it initially hooks us with?
Countless "gurus" of past and present have taken part in passing the knowledge of yoga along, but how many do we remember. In Iyengar Yoga we wonder how long BKS himself will be remembered as so many who do yoga don't even know his name, but utilize the very props and alignment that are his contribution to the practice. Like all of history, we are apt to repeat it unless we learn lessons by example. The beauty of yoga is in its simplicity, and as Bernard himself believed early on, "(it) is the proven road to health and balance in life, as long as it is built on a bedrock of character."
I hope you enjoyed reading along with us this summer. We will join in discussion on this book this Sunday, Aug 29th with both ONLINE and IN-STUDIO options. SIGN UP HERE!