Introduction to Convention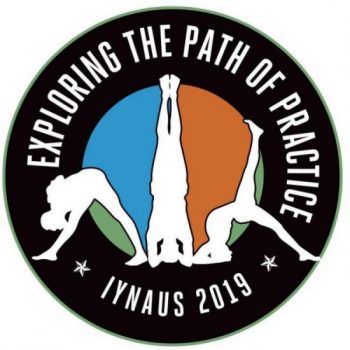 Every 3 years, the Iyengar Yoga National Association of the United States – IYNAUS – community organizes itself around a convention for practice and celebration of our lineage. First BKS Iyengar came, then Geeta Iyengar, and now we are blessed to have Abhijata, the granddaugther of BKS Iyengar teaching us for the week.
Check out some details on our adventure here:http://iyengarusa2019.com
Many of you know, Chris and I both just returned from seperate trips to Pune and study at the Iyengar Institute. These conventions are a time that can bring us closer to study in India without all the travel. And, the conventions are now open to all practitioners and not just teachers…so, plan ahead for 2022!
In the meantime, I am happy that this will be my first direct blogging connection with you at The Yoga Place. While many of your teachers are away, make sure to still get to classes! And stay tuned for regular updates of all our activities at the convention in Dallas, TX.
This time is a great boost not only for the education of your teachers, but of course everything we soak up in that time, we bring back to you! This adds to the already outstanding knowledge and experience provided to you by the teachers at The Yoga Place.
See you soon in class! Cant wait to meet all of you!