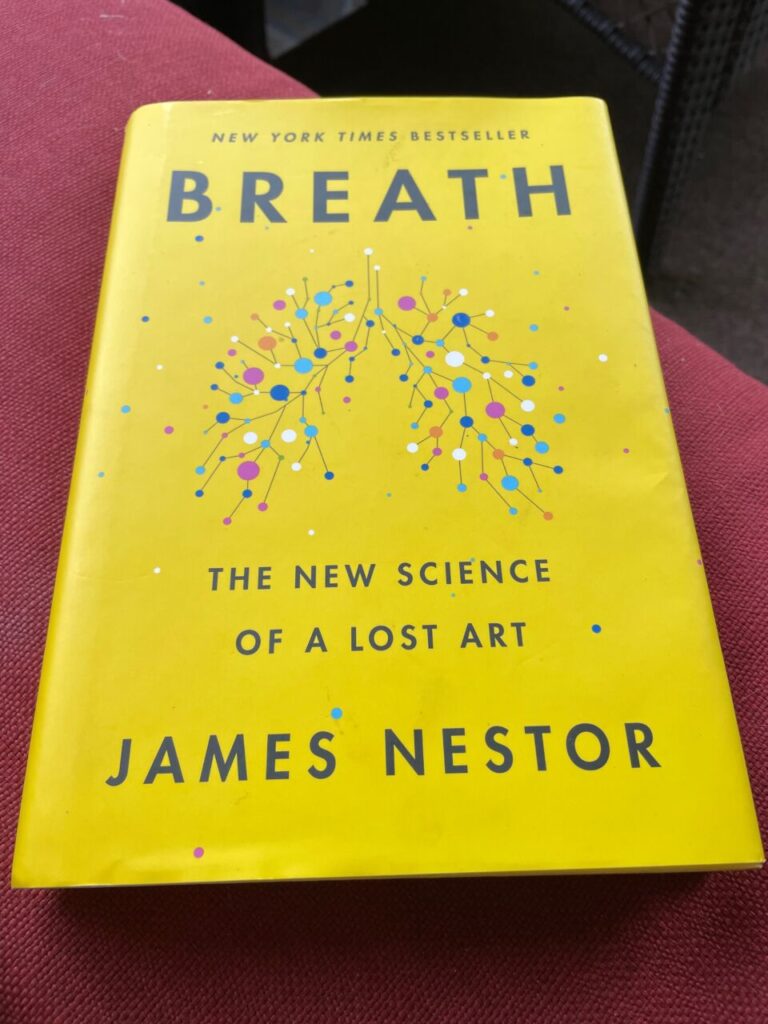 We are excited to see that summer is almost here and that means another great summer read for The Yoga Place community! This year we will be reading BREATH by James Nestor.
Below excerpt from goodreads review :
"There is nothing more essential to our health and well-being than breathing: take air in, let it out, repeat twenty-five thousand times a day. Yet, as a species, humans have lost the ability to breathe correctly, with grave consequences.

Journalist James Nestor travels the world to figure out what went wrong and how to fix it. The answers aren't found in pulmonology labs, as we might expect, but in the muddy digs of ancient burial sites, secret Soviet facilities, New Jersey choir schools, and the smoggy streets of Sao Paulo. Nestor tracks down men and women exploring the hidden science behind ancient breathing practices like Pranayama, Sudarshan Kriya, and Tummo and teams up with pulmonary tinkerers to scientifically test long-held beliefs about how we breathe."
Pranayama is the 4th limb of the 8-limbed practice of yoga. The popular definition is "breath regulation", though prana itself refers to the life energy that runs through all of the Universe. Our individual breath is our ability to connect to that Universal prana more intentionally and consciously, which is why the practice of Pranayama and breath practices in general can be such a powerful tool for our yoga practice and beyond.
I look forward to reading this book after hearing some good reviews from others. We will take June and July to read and then because he gives some practices to try, we will take August as the "experimental month". Choose a practice or two that might fit your practice or lifestyle and when we meet in late Aug/early Sept (date TBD) for the discussion, we can report back our findings.
Below is the schedule for reading, though you do not have to follow specifically along. I will blog each week after reading, so you can also follow along in that manner as well.
June 6 week : Introduction plus Chapter 1 and 2
June 13 week : Chapter 3
June 20 week : Chapter 4
June 27 week : Chapter 5
July 4 week : Chapter 6
July 11 week : Chapter 7
July 18 week : Chapter 8 and 9
July 25 week : Chapter 10 and Epilogue
August : Appendix Practices – there are explanations of practices to choose from, journal your experience and report back at discussion!
Enjoy your summer read and look forward to sharing this with you!