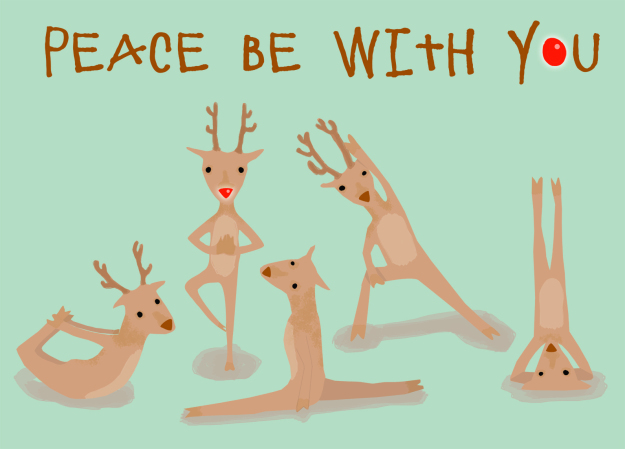 Today would have been BKS Iyengar's 101st birthday, tomorrow is our annual celebration at The Yoga Place, and it is that time of the year where gifts are exchanged with loved ones and we reflect on the year that has passed. So, there is no better time to remember the gifts that yoga has brought to us and know that yoga is a gift that can be given at any time to those we love!
One of the things I love about Iyengar Yoga is its lineage connected back to yoga's roots. Our practice includes a foundation in The Yoga Sutras of Patanjali and has a practical approach to the "stilling of the fluctuations of the mind", the definition of yoga. Another thing I love about Iyengar Yoga is its ability to evolve throughout the ages and the amount of variety it holds, with each teacher bringing their own individual understanding of the method to light. This balance of tradition and transformation is what I think makes Iyengar Yoga so special.
Yoga in general is a practice of knowing one's Self. Every single thing we do in life and every interaction we have with others begins within our own Self. As we practice yoga from the physical postures to the study of the philosophy, we understand the workings of our own body and mind and therefore can better understand those we come in contact with and make better choices in life overall. The gift of yoga is the gift of pure experience and awareness, the most useful tools for moving through the world.
"Yoga is first for individual growth, but through individual growth society and community develop." BKS IYENGAR
Once touched by yoga, there is no way to keep it to yourself. BKS Iyengar shared yoga with his family and the world. His daughter, son, and granddaughter all have kept the light of Iyengar Yoga burning in India. But, it is the world community of thousands of teachers and students that are the current gift givers of the practice! Iyengar Yoga is as vast and diverse as the many minds, bodies, and voices of those who practice.
"It is my profound hope that my end can be your beginning." BKS IYENGAR
During his own lifetime, the changes of yoga were vast and BKS Iyengar himself evolved and transformed the practice accordingly. As he hoped, his death was not the end, but the beginning, and The Yoga Place continues to pass on the gifts of yoga to you!
Whether it is you or someone you love who needs relief from mental stress or physical discomfort, needs to move or learn to be still, curious about or knowledgeable about yoga, or just wondering what all the yoga hubbub is about…GIVE THE GIFT OF YOGA!!!
A new session at The Yoga Place begins January 5th and NOW is the time to sign up! With a wide variety of classes, levels, and payment options, there is a space for you at The Yoga Place! And if you want to share with someone else, gift certificates are available too!
HAPPY HOLIDAYS and See You in the New Year !!