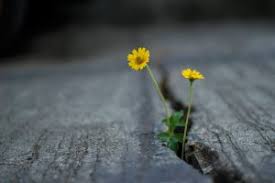 So, it is a later post today as I have finally had a day where I was a little stuck. It hit me that this could go on for a while and "the bloom is off the rose" as they say. I thought of the Twin Pillars of Yoga and the balance we need between action and reflection, but that just didn't seem right, so maybe later. I sat down tonight after dinner and picked up my Bhagavad Gita (tentatively, since The Yoga Sutras gave me a bit of a bear the other day to work with) and came up with what actually seemed quite fitting for my sentiment today.
Knowing the fruit of virtue

assigned to knowledge of sacred lore,

to sacrifices, to penances,

and to acts of charity,

the man of discipline

transcends all this

and ascends to the place

of pure beginning.

Chapter 8, stanza 28 – Translated by Barbara Stoler Miller
This to me absolutely spoke to this feeling I am having of being "in a space between" – beginning and end, action and reflection, this and that, etc…A lot of yoga happens in this space that is not quite describable or discernible. Sometimes this feels freeing, but sometimes this feels stuck.
Right now, we get up in a day that seems much like every other. We make sacrifices of actions and wants. Many may end up relying on the charity of others and others may have the capability to continue to be charitable. Uncertainty is the only certainty.
But in the end, each individual must stay disciplined, choose to turn to the deeper meaning of what life is bringing us right now. Maybe that includes turning to "sacred lore" or maybe that means reading your favorite poet or novel that lifts your spirit. Maybe that is getting into nature or stepping on your yoga mat for practice.
Whatever it looks like, through our discipline and focus we might end up finding a way to transcend the current outward obstacles – whether they be experienced as monotony or chaos. And, when the time comes, the time we can enter back into "normal life", "normal" will be something altogether different and definitely not the end.
It will be "the place of pure beginning".
Sleep well and hope to see you online in yoga soon!