New Ageless Class – Tuesdays at 3:30pm!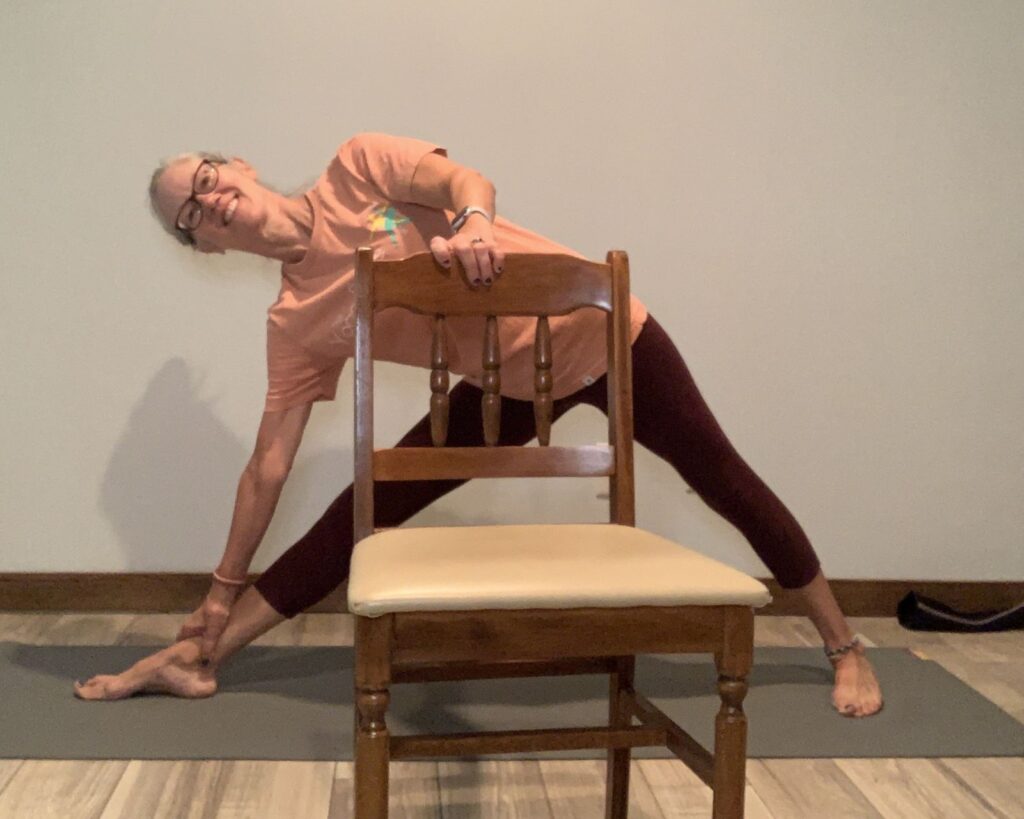 Are you new to yoga and maybe have some hesitancy due to some aches, pains, old injuries, or just age? Iyengar Yoga is a practice for YOU and The Yoga Place is beginning a new "Ageless" class on Tuesday afternoons to help you begin to move better!
Why is Iyengar Yoga for you? BKS Iyengar, the founder of the method, developed ways to introduce the subject of yoga to aid physical movement for ALL BODIES of ALL AGES! Over time he developed ways to incorporate supports and props to the physical poses to bring freedom of movement to any practitioner.  
The "Ageless" classes are designed for those whose physical limitations or injuries make it necessary to practice more slowly and with focus. Like any yoga class, students will build strength, improve balance and coordination, while also relieving stress. We will just give you more time for awarenss and tenderness in learning.
Yoga is a tool for healing. In the Ageless classes we provide techniques for joint support, muscular strength, balance maintenance, and injury prevention. BKS Iyengar has a famous quote – "Yoga helps to cure what can be cured and endure what cannot be cured".
We hope that the new Tuesday Ageless class at 3:30pm will help NEW students discover yoga when it may be most needed during the aging process. The Ageless classes offered on Wednesday and Friday mornings at 10:30am are also great for yoga students with some experience who might need recovery from injury or illness at any age. 
Join Pam Starcher, the owner of The Yoga Place and Certified Iyengar Yoga Teacher, on Tuesdays at 3:30pm for this new offering via Zoom.
See the schedule for ONLINE classes here and REGISTER NOW!