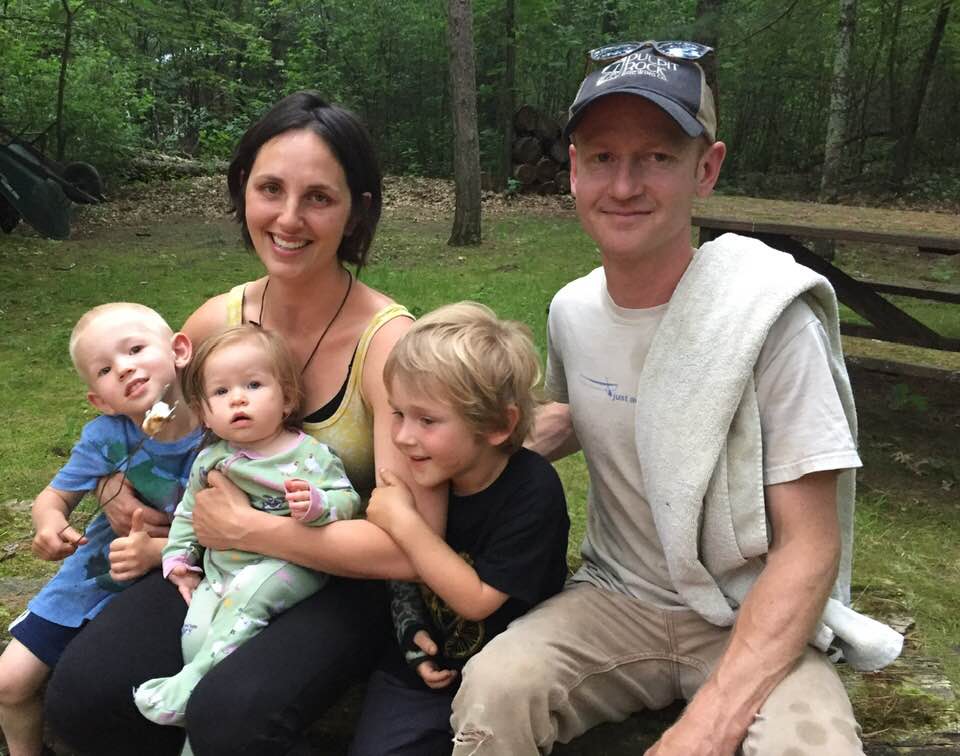 Rachel Frazee is a Wisconsin native, originally from Stanley, WI. Rachel has always been drawn to movement as a way of healing, knowing that when she moved she felt better! So, when she moved to this area for college at UW-L, she dabbled in many things – athletic training, physical education, community health, and recreation management, ultimately finishing with a general exercise and Sports Science major with a concentration in strength and conditioning.
During these formative years, she also was drawn to many group exercise classes, and it is during this time she had her first taste of yoga. Between her floor aerobics, cardio kickboxing, spinning, and pilates, a friend thought maybe she should also try yoga. So she did!
And she was not one to keep all this activity and fun to herself! Rachel has had a passion for teaching since her high school days when she observed and assissted her PE teacher (someone she considers her first role model) during study halls. She was fascinated by the techniques her teacher used in breaking down swimming strokes and finding new and different approaches until each kid got it. Rachel was so intrigued that her first teaching experience was when she was 16 as a swim instructor!
With that interest in sharing knowledge, Rachel soon was teaching yoga and pilates back in her home town of Stanley on summer breaks from college and her first job out of college was with the La Crosse Area YMCA as fitness director, still teaching group classes, and serving on community coalitions to encourage physical fitness!
In the midst of working, Rachel also finished a Masters program at UW-L in human performance and applied sports science. But, she was not realy sure what she wanted to do, felt lost, and with that came a lot of stress, so thank goodness for YOGA !
A friend introduced Rachel to The Yoga Place, a new approach to yoga, and from her very first class she was in love! There is much about Iyengar Yoga that specifically draws Rachel in. The community is built on honesty and integrity which does not leave a lot of room for egos to get out of hand. As students and teachers, we are also encouraged to volunteer our time and support each other in our endeavors both on and off the mat. And the progressive learning creates challenges, but like her first role model, Iyengar has always found creative and playful ways to adapt and align any body or person that walks through the doors of a studio.
Within The Yoga Place, Rachel has found a space, community and yoga method that helps her work things out on the mat and in life and she is ever-excited to see where it takes her.
Life "off the mat" and "on the farm" is very important for Rachel, who was married in 2013 to her supportive and handy (he's a wordworker) husband Joel and now has three children, Harry (6), Charlie (4), and Lauren (1). In her family she also finds the love and the challenge that yoga supports. She strikes an amazing balance with her study and practice of yoga and time and play with her family. Currently, the Frazees live in Sparta, WI where they spend time in the garden, tending bees, and caring for their critters – Maggie the dog and 3 chickens (Blacky, Sunny, and Francis). She loves sharing time with her children at the library and reading, and infects them with her love of biking, hiking, and the art of hanging out on the beach.
BALANCE is what Rachel finds is the key to her stability and foundation for life. Both family and yoga are grounding, but continue to light a spark of challenge. Both give her perspective on herself and her existance and she is happy and blessed to experience both in her life.
Rachel also brings this sense of balance to her classes and her students. She shares her life experience and enthusiasm for practice and study amidst her thoughtful direction and instruction of posture. This draws students in and challenges them to connect more deeply to yoga. 
Rachel teaches a packed house on Tuesday mornings at 8:30, but there is always room for you at The Yoga Place!