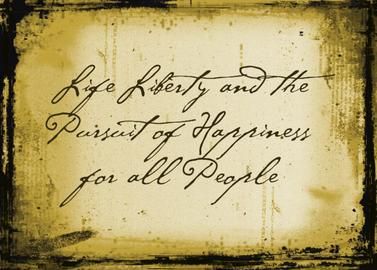 In beginning to read "The Art of Happiness – A Handbook for Living" by HH the Dalai Lama this past week, I must admit feeling a bit foolish about the Summer Book Club choice. As one of our participants in the Yoga Sutra study group asked last Sunday, "how does this practice and philosophy actually help us in what is happening in the world now?" And for sure, at times like these I think it is a good question to ask ourselves.
However, as I sit quietly and observe my actions and reactions within my own practices, I continue to be absolutely convinced that this practice of yoga, including the concepts being raised in the summer book read so far, DO help us cope and eventually take action within our own lives and communities. What I notice is that first there is all the distraction of all the happenings in the world, drawing our senses outward and bringing up a multitude of feelings and sensations. We listen and watch, get angry and inspired, feel helpless and also ready to act NOW! But, when the practices of yoga are applied and we look first at our own selves in all our discomforts and extremes, then we are able to see every other person in front of us more clearly – no matter if we are in agreement or not.
"Sometimes it is very difficult to explain why people do the things they do…You'll often find there are no simple explanations…there are many factors contributing to any event or situation…There are so many factors at play, in fact, that sometimes you may never have a full experience of what's going on, at least in conventional terms."

HH The Dalai Lama – The Introduction of "The Art of Happiness
As the title of Chapter One suggests, we all have a right to happiness. This is not a new concept. Even our Declaration of Independence mentions the "pursuit of happiness" as a "right." In our summer book, HH The Dalai Lama makes clear, however, that "happiness is not a simple thing." He lists the levels of happiness from the Buddhist point of view that could also align with our "life and liberty" rights in The Declaration of Independence – "wealth, worldly satisfaction, spirituality, and enlightenment."
Much of this we take for granted in the mostly white, privileged, Western, and modern yoga community we practice in. To have the time, means, and ability to enter a yoga studio in the United States means we have benefited from engrained systemic racism, whether we are conscious of it or not. For the most part we live in comfortable homes and neighborhoods where we feel safe and secure and mobilize freely and without suspicion. We have disposable income to afford and have access to classes that feel welcoming and comforting to us amongst people who look like us. In society and in yoga it has to be our aim to support EVERYONE in seeking equity in "rights and privileges". Happiness on every layer must be an option for ALL.
Two factors of working toward and understanding happiness stood out to me in our first reading in light of all that is going on. First is development of "INNER WORTH". At the very least, we must be able to look at where we are in our own spaces and places. Not in comparison to anyone else, but in appreciation of what we have and how we have it at the deepest of levels. Our privilege of happiness is not earned alone nor should it be gained at the expense of another's.
The second factor of understanding happiness that I thought was good to highlight, The Dalai Lama brings up in relation to greed and other non virtuous actions. He says "The demarcation between a positive and a negative desire or action is not whether it gives you an immediate feeling of satisfaction but whether it ultimately results in positive or negative consequences." Our external actions have effects on others, whether on an obvious or subtle level. Pleasure from self satisfaction is fleeting. Lasting inner contentment and happiness begins with each individual and grows into the surrounding community.
"You can relate to (people) because you are still a human being, within a human community. You share that bond. And that human bond is enough to give rise to a sense of worth and dignity. That bond can become a source of consolation in the event that you lose everything else."

HH the Dalai Lama – In The Art of Happiness in his reflections after losing his country and being exiled
Individual happiness or peace of mind is NOT an excuse or a path to insensitivity or apathy to others. As we recognize our privileges and wake up to the realities present in our communities, our own peace, contentment, and happiness will lead us toward a better future for everyone. Taking action from within leads toward better action without. This takes work on every level of our being and through all aspects of society – conscious and unconscious, recognized and unrecognized.
So, let's pick up this book and this practice as a tool to move through this time with compassion and commitment to change – within our own Self and society at large. We want The Yoga Place to be a place of support and welcoming for all the interested black, indigenous, and people of color (BIPOC) within our community looking for access to and participation in the teachings of yoga. May we all strive to make The Declaration ring true that we ALL are "endowed by our Creator with certain unalienable rights" – life, liberty, and the pursuit of HAPPINESS!