What do You Want to Know?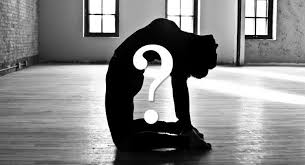 The New Year always brings a little lull in writing…we are all trying to get into a new routine and start a new year with fresh eyes. So, though I actually have a million and one things I could write about, I am wondering actually what you all who might be reading this might want to know??
Obviously this blog centers on YOGA, so any general questions about the path and practice?
I can speak to specifics about Iyengar Yoga from many perspectives after living in different places during my practice. But, I can also speak to other styles of yoga as I have practiced quite a few in my 20 years.
Travels in India have also given me a particular view on yoga and Iyengar Yoga in particular. Soon I will return (maybe 2021) and of course I blog from there, but my last trip was right before my move to LaCrosse.
Questions about your own personal practice or the class you attend? Concerns, obstacles, enlightenments?
Questions about The Yoga Place in particular are also welcome! I have some connections for answers if I don't have them myself.
Please contact me at jennie@yogalacrosse.com if you have any thoughts or ideas and I would be happy to address them here at The Yoga Place Blog!