"Back to Basics" on Mondays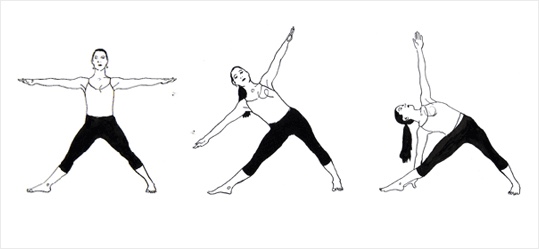 Moving all our classes to "live and online" and knowing that everyone's schedule is not as it was, we initially made the decision to capture as many students as we could by offering mostly "ALL LEVELS" classes. However, after a couple of weeks, it is obvious that some of the more beginning students or those who may not have a collection of props or even the know-how to use them are being left behind or maybe feel lost without the usual guidance of their specific "Level I – Beginner" learning environment. The CDC even suggests yoga to reduce stress and keep your immunity up during this time of Covid, but with everyone closed now how would you even know where to start?
Videos can be one thing, but the benefit of LIVE classes online are the instructions given in real time and the ability for the teacher to see you to some extent and answer questions you might have about practice. We aren't all made the same and Iyengar Yoga is known to start slowly with basic standing poses, increasing your awareness of your own body, movement, and space. This kind of practice boosts both your strength and flexibility and focuses your mind toward one task or action. Yoga can definitely help you to just be present in the current situation and give you tools to stay healthy and sane. And, putting yoga into your weekly schedule now during this stay-at-home order might be the opening to a new habit you always needed to start.
The Yoga Place will now offer a live and online "Back to Basics" class on Monday nights at 5:30 starting April 6th. All you will need is a space to practice (either a sticky mat or around a 2'x6′ area) and we will figure things out from there. There is plenty of yoga to do that is safe and available for all bodies within that space and ways to create props at home that can help us move more freely if needed.
So, if you have felt a little hesitant to join the "all levels" or think you just want to get "back to basics", join us on Monday for some focus on foundations.