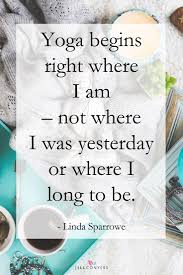 So, it seems we are given the direction to "safe-at-home" for another month. With that, The Yoga Place has decide to continue with the online and live classes until that end. We have gotten great feedback from those who have tried it, and we hope that students who have yet to give it a try or maybe need something new to add to their routine might join us!
For all of us, this has not been an ideal situation. In previous blogs, I have tried to touch on some of the fears or hesitations that have come up from both teachers and students. But all in all, I think we are quite happy to be able to connect with each other once or more a week to share in this practice that we all love.
As always, we are coming together as teachers to bring you the best mix of class times and levels so that there is something for everyone! We also want to make sure you are aware of the scholarship fund and the many opportunities The Yoga Place offers to help you through this time at home. Yoga practice may seem like a luxury – the ability to pay for a session and show up to a studio is not something available to all.
However, during stressful times of change and uncertainty, yoga is absolutely a necessity. It is a practice to keep us physically moving, but most importantly it is a practice to keep us mentally balanced and steadily moving through whatever life throws at us. The online forum has made it possible to keep bringing you yoga for support and community when we are unable to do it in person.
In case you have missed them, the following are some amazing ways to keep in touch with us for the coming month and beyond!
CURRENT ONLINE CLASS SCHEDULE – visit often as it may change week-to-week to bring you special offerings.
ONLINE RESOURCES – if unable to attend class, there are printable ways to stay connected to your practice
READING SUPPORT – regular blog posts with current topics and information for practice
FACEBOOK PAGE – up-to-date posts and information on events
And don't forget you can ALWAYS EMAIL pam@yogalacrosse.com with any questions or concerns.
Stay in touch and we'll see you onward online!!