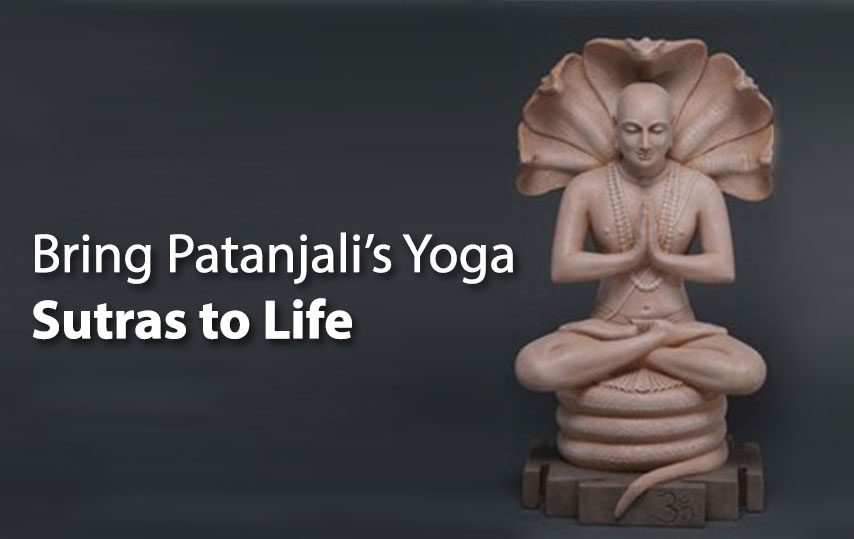 "Yoga allows you to rediscover a sense of wholeness in your life, where you do not feel like you are constantly trying to fit broken pieces together." B.K.S. Iyengar
This coming Sunday we will begin a general study of The Yoga Sutras of Patanjali. I am excited to offer this opportunity to The Yoga Place students as The Yoga Sutras are the foundation to the physical practice of yoga asana (posture) and are the basis of what sets yoga apart from every other physical activity we might take to in our lifetime. Truly, the sutras hold the keys to making yoga a practice of life and not just of posture.
If we have practiced for even a short amount of time, we all know what yoga brings to our own individual life. We might all even have ways to describe it to other people that we hope to share the experience of practice with. But, The Yoga Sutras give us a foundation to approach our individual practice with a bit more direction and deeper purpose.
How can we take what we do on the mat in class or at home out into the world and how do we look at our practice on the mat as a laboratory for self discovery beyond just the physical permutations? This introspection and inquisitiveness is what will keep you on this journey of yoga through all of life's twists and turns.
At our first meeting, we will take a look at The Yoga Sutras as a text and give some context to begin the study. To prepare, you can read the first four sutras in the first chapter of any translation you have or purchase. You may also contemplate the following for discussion:
What is YOUR definition of yoga and how does it compare to the definition given in the first few sutras?
Why do you continue to do yoga? What are your "goals" of practice?
Have you found any mental connection to yoga along with the physical practice we do in class? In what ways?
Do you have a concept of "your own true splendor" or "inner self" as compared to or opposed to your "outer fluctuations of consciousness" or "physical manifestations"?
Discussions will be driven by those who attend and each meeting will stand alone. I will continue to write pre and post each meeting so you might stay attuned to our journey through the sutras even if you can't join us in person.
Happy studying!