Summer Book Club! – "Embrace Yoga's Roots"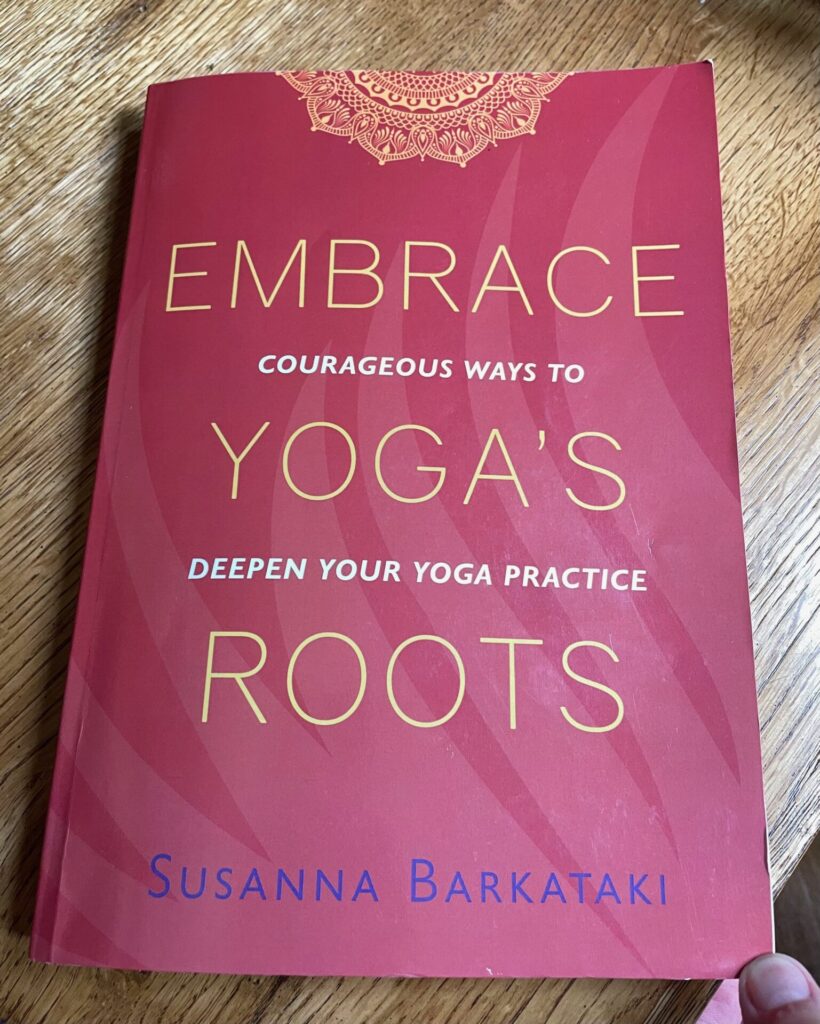 We are excited to announce that we will be reading and working through Susanna Barkataki's "Embrace Yoga's Roots" this summer at The Yoga Place. The cover encourages us to find "courageous ways to deepen your yoga practice" and recommends the book to "integrate your values while respecting ancient yoga philosophy."
The author, Susanna Barkataki, spoke with our National Iyengar Yoga Organization (IYNAUS) last November and sparked interest in reading her book amongst our wider community. Our tradition of Iyengar Yoga does come direct from the roots of the philosophy of yoga in India, however the practice of Iyengar Yoga in the West is still steeped in the same societal history, structures, and privileges that impact the way the ancient subject of yoga has been shared and seen in our culture. As with the yoga practice itself, real change takes conscious and aware effort, and we all benefit from this kind of self reflection.
We hope you will join us in reading and engaging with your yoga practice during the summer months, working through the reflection questions with the yoga community you have around you. There will be a weekly blog to follow and we will meet together at the end of the summer to discuss and collaborate any thoughts around the book that arise. Below is the schedule we will follow, but feel free to of course go at your own pace. Any thoughts or comments can be directed our way at jennie@yogalacrosse.com.
WEEKLY READING SCHEDULE
June 5 – Read through Introduction pg 18
June 12 – Tools and Best Practices
June 19 – Separation Part 1
June 26 – Separation Parts 2-3
July 3 – Separation Part 4-5
July 10 – Reflection Parts 1-2
July 17 – Reflection Parts 3-4
July 24 – Reconnection Part 1
July 31 – Reconnection Part 2
Aug 7 – Reconntection Part 3
Aug 14 – Liberation Part 1-2
Aug 21 – Liberation Part 3
Aug 28 – How To Continue the Work
Stay tuned for the Book Club Meeting date at the end of the Summer!