YOGA Sadhana SUMMER CAMP!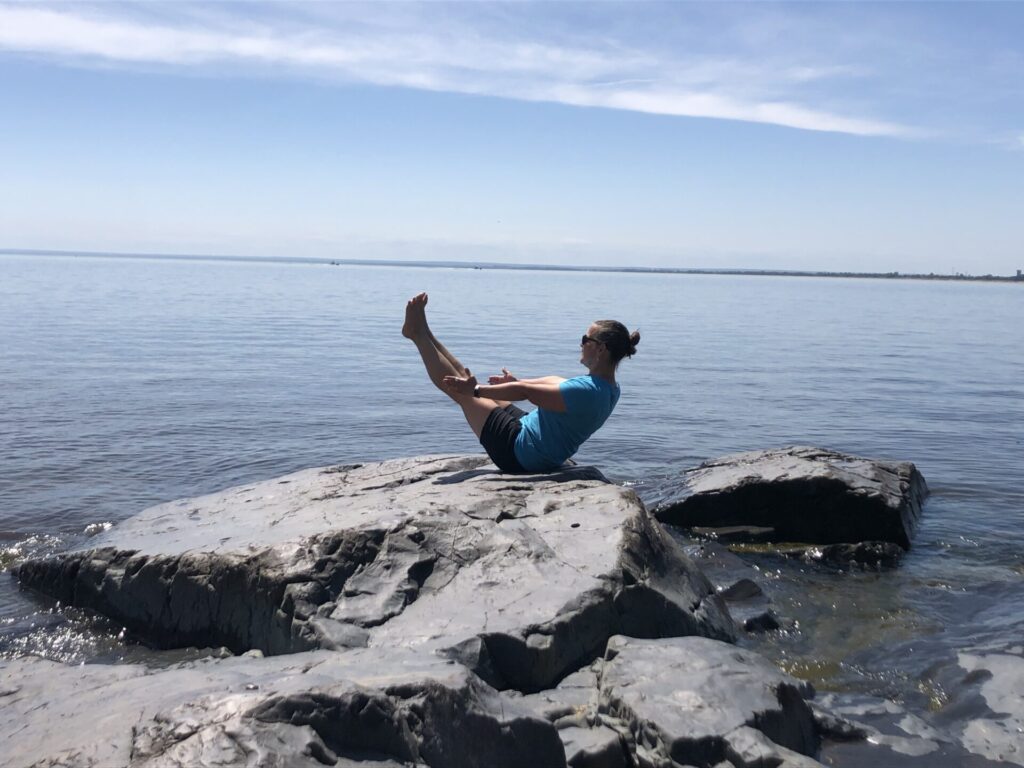 I loved summer camp as a kid, and frankly I wish there were more adult versions. Gathering a group, whether kids or adults, to commune and learn through activity and exploration is always beneficial. So why not through the activity and exploration that yoga so beautifully provides?
Sadhana is a Sanskrit term that can have many depths of meaning, but for our purposes in "camp" we can view it as a disciplined practice undertaken to attain desired knowledge or a certain goal. Yoga Sadhana is a commitment to study and introspect on our Self and our place in the world through yoga's 8 limbs of practice. Yoga Sadhana Summer Camp will be an 8-week commitment to yourself and your practice of yoga during a season that for many can be difficult to sustain when outdoor activities start to take our time.
Below are details highlighting what you can expect from "camp" each week – much will be tailored to the participants and their interest in approach – all class themes are designed around familiar summer camp offerings, but of course all include yoga-specific subject matter. The 2-hour classes, held at The Yoga Place exclusively, will be a mix of asana (posture), pranayama (breath work) and discussion, and will include hand-outs that support the weekly topic.
Yoga Sadhana Summer Camp will meet in-person only at the studio, with no recording available, in order to take advantage of all the amazing props at The Yoga Place, not to mention face-to-face learning best suited to many of the topics covered. Hope to see you for this very special offering of Summer.
Wednesday Mornings from 7:30-9:30am – SIGN UP NOW as space is limited to in-person attendance only – 6 months of ANY yoga experience will be helpful to get the most out of this program.
Week 1 – Get to know your "tribe" : An 8-week immersion is a great time to build your yoga "tribe" and community, engaging in study and practice with other students who love yoga. We will make introductions and investigate all the different ways we may engage with the subject. Learning the "camp song" and "motto" will set the stage for the coming weeks.
Week 2 – Life Skills – Every camp has its own language and culture. In yoga, we benefit from learning a bit of the language of Sanskrit, and introducing ourselves to the history and culture of the subject. We will talk briefly about the 8-limbs of yoga and then practice in a way that can show how they might show up in our everyday practice and life.
Week 3 – Arts and Crafts – A hallmark of Iyengar Yoga is the tailoring of the practice to our individual needs with simple props and adjustments. Another is sequencing, which is the art that can draw us in to a pose, action, or practice in a more focused way. We will learn to begin sequencing for our own practice and also put one we create together to the mat!
Week 4 – Story Time – Some poses have great stories! Knowing these stories can add depth and understanding to the feel and practice of the asana – all of which have their own attributes, iconography, and/or archetype.
Week 5 – Ropes Course – The rope wall and just ropes (or straps) in general can be vital tools for practice. Understanding direction, gaining traction, or healing joints that lose space over time can all be found through rope work. Iyengar Yoga is the original "arial yoga" and uses the ropes for all sorts of "hanging around".
Week 6 – Nature Walk – Floating, flying, hopping, and rooting can all be explored in our practice of yoga and its use of the elements. Ancient yogis looked to all these elements of nature for inspiration and connection. We will take a "walk" through our practice of many of the nature-inspired poses of yoga.
Week 7 – "Horse"back Riding – Many folks notice the "furniture" in Iyengar Yoga studios – one of which is the trestle or "horse". But, unless in a purely therapeutic or medical class, students may never get to experience these larger props. This week we will do simple postures in a round on some of these lesser used props and hopefully give confidence to pull them out if needed in a class.
Week 8 – Lights Out – As a kid we might have dreaded the "lights out" on any day of camp, but for many adults good sleep can be elusive. To rest from life's "adulting", we need to learn to take time to breathe and rest and find some quiet in our day. We will say "goodnight" to our camp experience with restorative postures, breath work, and the quieter aspects of our yoga practice.
What a great time to connect with yourself, The Yoga Place, and other passionate students of yoga! Hope to see you soon! SIGN UP HERE!