Back to Basics! A special summer series with The Yoga Place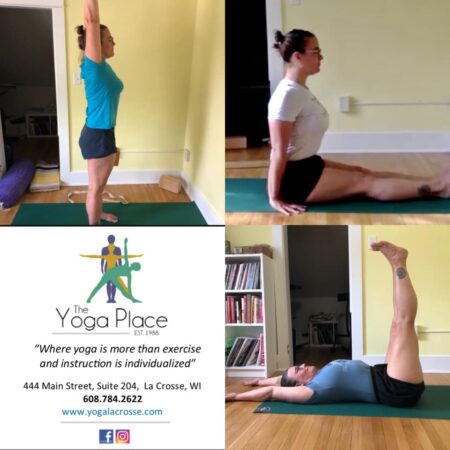 June 14-August 2 we will be offering an in-studio only series on "the basics" of yoga. Maybe you are completely new to the practice of yoga. OR maybe you have wanted to try Iyengar Yoga, but just just haven't yet. OR, maybe you've tried it, but were just not sure. OR, maybe you took a break from the studio during COVID and you need that in-person reboot to practice! Whatever your reason, getting "back to basics" for any aspiring or current yoga practitioner is beneficial, and especially at The Yoga Place where we individualize your practice for YOU!
During these eight weeks, Jennie Williford will cover the HOWS and WHATS of yoga and take you on a journey to get to know your Self better, from the ground up and from the inside out.
The purpose of a practice of yoga is "to still the fluctuations of our consciousness", so HOW we move and WHAT we do makes all the difference. Throughout our life we become used to movement and habits both of mind and body that we think might be serving us, but come inside, turn down the outside noise, and minimize distraction and you might be amazed at what your mind and body are actually telling you!
How we stand on our own two feet, how we lift ourselves or crumble into our joints, how we "need" to move for fear of staying still, or how we shy away from or push ourselves through sensation and discomfort are all brought to light through yoga. Yoga brings us the power to stand in our own True Nature and gives us a soft place to land when the hard work is done.
No matter where you are starting from, Iyengar Yoga in particular gives you the guidance and the learning needed to care for your Self through all walks, stages and ages of life. I hope you will join us in this exploration!