The "New Normal" with Yoga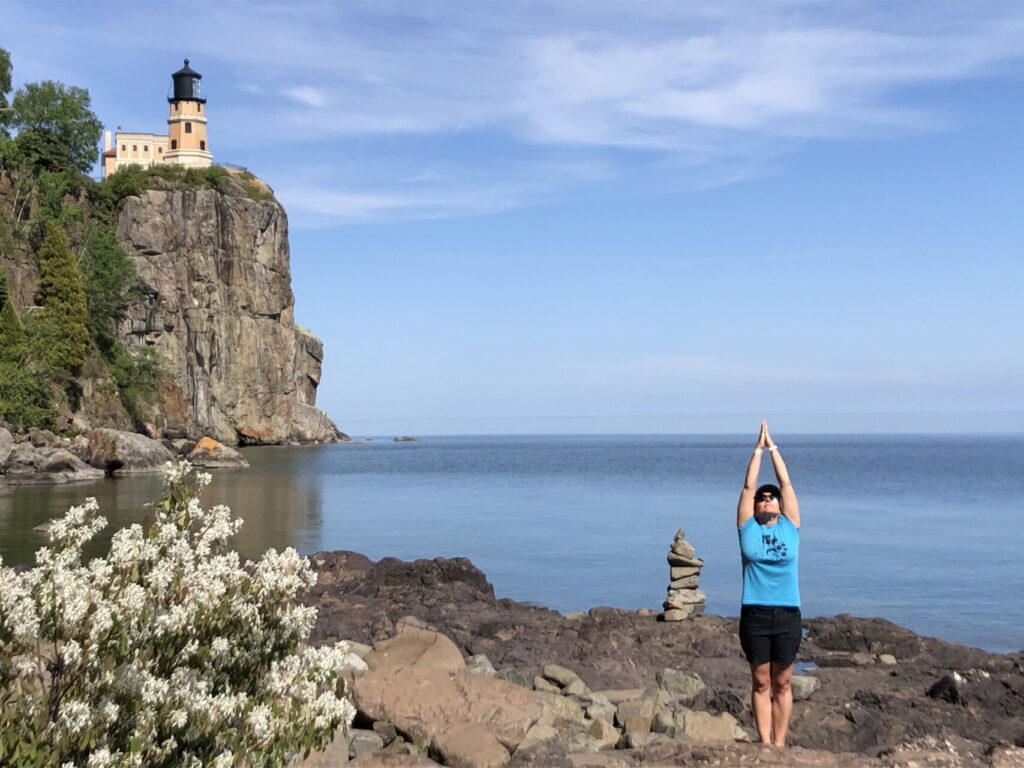 Well, here we are in summer 2021. The restrictions of COVID are easing and the sun and the temperatures are perfect to get out and explore what open society has to offer! We are an active group and I know that aside from summer vacations now on the books, the activities of gardening, biking, hiking, and camping amp up! Not to mention, now you are welcome to visit extended family and gather regularly with friends! Every summer we see a bit of ebb and flow in class numbers and this summer is so far no different. However, we want to remind you how important it is to keep yoga in your "new normal"!
For the past year plus, we had to learn to approach our yoga practice from home. Many of you joined our classes online, and some of you decided you would go it alone. As teachers, we learned some new skills of technology and teaching format to include all who showed up. As students, you discovered space in your homes and made time for yourselves despite the "stay at home" orders for kids and spouses alike. The forced slow down of life and the need for self-time during COVID was unavoidable.
But that is not something that needs to change even in the "new normal". As the FaceBook meme keeps reminding us … "As you rush to get back to normal, take a moment to ask yourself which part of normal really is worth getting back to." Yoga is that practice that can and will be support for you no matter what life throws your way. My meditation teacher also reminds us…"to be in darkness and move toward the light is easy, but when we are in light, to continue to move toward light becomes harder." Can we keep up practices that lead us to a better self, a lighter self, a more balanced self, when all the world seems bathed in light again?
Yes, to practice yoga takes time, it is "alone time" that maybe some of us are just done with already. We have to draw ourselves inside for a moment or at least inside our own self again to bring focus and quiet back to life. But especially with all the "newness" of reopening and the beauty of summer drawing us out, to make the time for reflection is even more imperative.
Yoga is equal parts ACTION (abhyasa) and REFLECTION (vairagya) – the two wings of the bird that keep us sailing smoothly. Remember to take time for both, or once again we may just be flying in circles.
The Yoga Place always takes time in summer to keep you engaged in practice in so many different ways. The "new normal" of yoga is not JUST in the studio anymore. We have hybrid classes still online, the book read this summer (The Great OOM by Robert Love) is a real fun story to keep you interested in the history of how yoga hit America, and we have our outdoor class once a month out at Clearwater Farms. So, no matter how you want to keep yoga with you in your "new normal" we have you covered!